Woman suffers severe hand injury after breaking into zoo, trying to pet tiger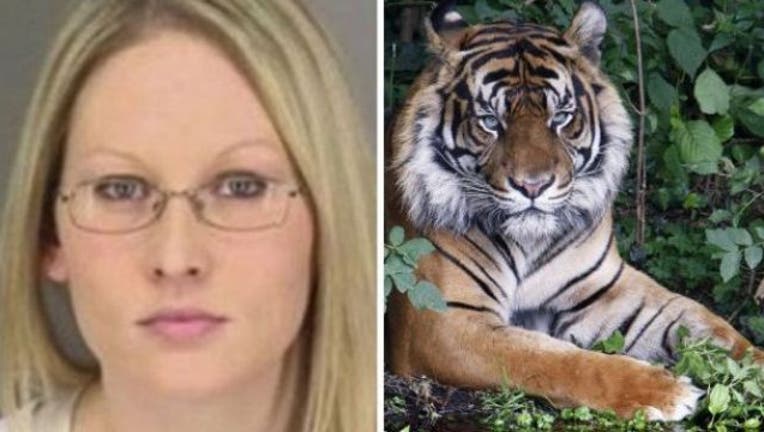 (FoxNews.com) - A woman was hospitalized early Sunday after she sneaked into Omaha's zoo and attempted to pet a tiger, authorities said.
Police told the Omaha World-Herald, 33-year-old Jacqueline Eide was being treated at Creighton University Medical Center for a bite on her left hand. The paper reported that police didn't learn about what Eide had done until they were called to the hospital to handle a disturbance involving Eide.
Authorities said Eide was acting aggressively toward hospital staff and showed signs of intoxication. Police cited Eide on suspicion of criminal trespass.
Officials at the Henry Doorly Zoo & Aquarium told the paper they believed Eide was bitten by Mai, the zoo's 18-year-old Malayan tiger. Executive Director Dennis Pate said additional cameras were being installed to monitor the zoo's grounds and gates. Pate told the World-Herald the facility already has security staff on duty around the clock, as well as security cameras, path lighting, and computer-controlled locks to track exit and entry.
Read more on FoxNews.com.