Woman traveling to Indiana to care for sick mom sent back to Saudi Arabia because of Trump ban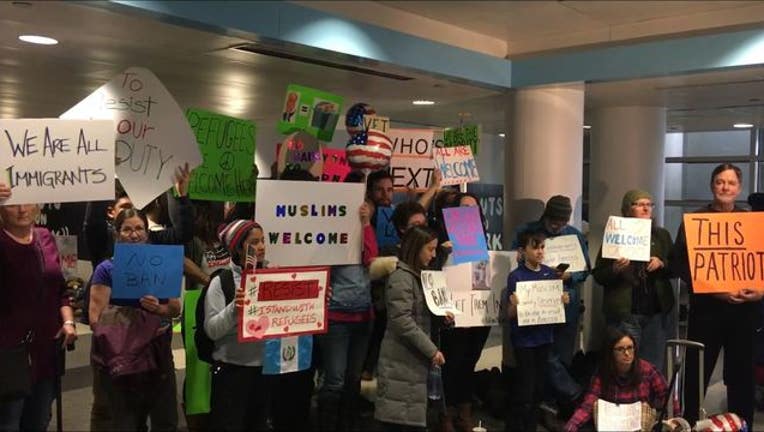 article
CHICAGO (AP) A woman traveling to Indiana to care for her cancer-stricken mother was among those caught in the net cast by President Donald Trump when he banned travelers from entering the country from Muslim-majority nations.
 
Sahar Algonaimi, a 59-year-old Syrian woman, was coming to the U.S. to care for her cancer-stricken mother when she was put on a plane Saturday and sent back to Saudi Arabia hours after arriving at Chicago's O'Hare International Airport.
 
When her mother became ill, Algonaimi's sister, Nour Ulayyet, asked her to come to their home in Valparaiso, Indiana, to help take care of her. Algonaimi had visited just last year and still had a U.S. visa good until June 2018.
 
After texting to say her plane had touched down, she never arrived at the gate. A man identifying himself as an immigration officer eventually called Ulayyet to say her sister was being sent back to Saudi Arabia, where she teaches school. When Ulayyet asked why, he cited the president's executive order.
 
"I asked if I could speak to a supervisor," Ulayyet said. "He was very nice, very sympathetic, but he said, `Literally for me to help I'm going to be breaking the law and I'm not going to break the law."'
 
"My mom was in tears. My sister was in tears. I was in tears."