Woman who tries repeatedly to sneak on planes in jail again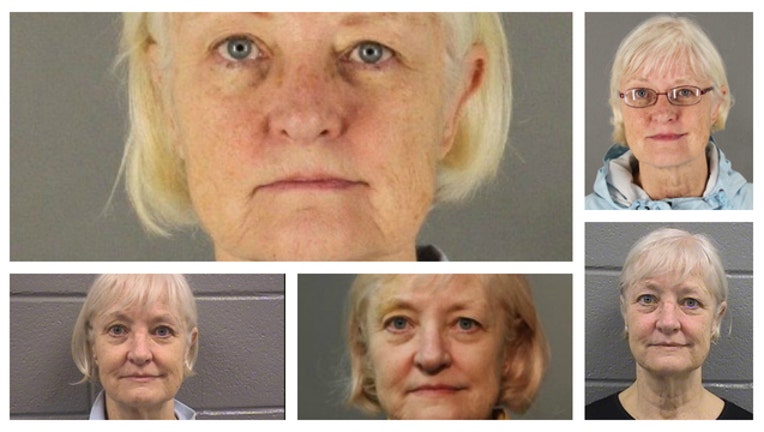 article
CHICAGO (SUN-TIMES MEDIA WIRE) A woman who has tried to sneak on board airplanes at least a dozen times in four different states is back behind bars at the Cook County Jail.
In a hearing Thursday before Judge William B. Raines, three charges of violating probation were filed and the 64-year-old Marilyn Hartman was ordered held without bond, according to the Cook County state's attorney's office.
Hartman, who seems compelled to sneak around airports, and when she can, slip onto planes, was ordered last Thursday to spend six months on house arrest at the Margaret Manor mental health facility. A police source said she walked away from the Near North Side facility more than once.
The house arrest sentence was handed down for trespassing charges from Feb. 17, when she slipped away from another mental health facility for a clandestine visit to O'Hare Airport. That trip also earned her charges for violating probation after she was charged in attempts to sneak onto planes at O'Hare and Midway on consecutive days in July 2015.
During last week's hearing, prosecutors said Hartman had been stopped by police on airport property a dozen times in four states. In August 2014, she successfully boarded a Southwest Airlines flight from San Jose to Los Angeles by slipping past TSA agents checking a family's boarding passes, then past the gate agent.
Hartman already has spent several months at Margaret Manor during her probation for attempting to board planes last summer, and briefly earned her way to the less-restrictive Sacred Heart facility in December. Once there, officials say she attempted to slip away at least seven times in the weeks before her February arrest.
Hartman was wearing an electronic monitoring anklet when she left the facility Feb. 17, and the device alerted authorities that she was near O'Hare, prompting a search that involved a dozen Chicago Police officers, prosecutors said.
She is scheduled for a violation of probation hearing March 17 in Branch 23 at 5555 W. Grand Ave.