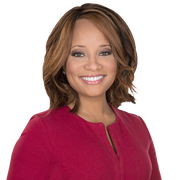 Dawn Hasbrouck anchors FOX 32 News at 5 p.m. and 9 p.m. Monday through Friday.
Born and raised in the city of Chicago, Hasbrouck is happy to be home, covering news where she grew up.
She has received an Associated Press award for Best Hard News Feature… and an Emmy nomination for her reporting.
Prior to joining FOX 32, she spent three years as an Emmy-nominated anchor and reporter for WBZ-TV (CBS) in Boston, Massachusetts. While in Boston, Hasbrouck was honored by the Boston Business Journal and named to its "Top 40 under 40" list. The award is designed to recognize Greater Boston's next generation of successful leaders who are under 40 years old. Honorees are chosen based on their career accomplishments and their involvement in the community.
Previously, Hasbrouck was the morning and noon anchor for WFSB-TV (CBS) in Hartford, Connecticut, where she was also the medical reporter. Before that, she held anchor positions at WITI-TV (FOX) in Milwaukee, Wisconsin and WTGS/WJCL-TV (FOX/ABC) in Savannah, Georgia. She also reported for WKYT-TV (CBS) in Lexington, Kentucky and WHO Newsradio in Des Moines, Iowa through the Medill News Service at Northwestern.
Hasbrouck is a graduate of Duke University with a Bachelor of Arts in Public Policy and a certificate in Film and Video Production. While at Duke, she studied at the Cinema Television School at the University of Southern California. She received her Masters of Science in Journalism from Northwestern University's Medill School of Journalism. She was inducted into Northwestern University's "Council of 100," a group of the institution's top female graduates.
Hasbrouck is also a graduate of St. Ignatius College Prep in Chicago, where she was on the tennis and track teams, and active in musical theater and captain of the cheerleading team. She was also a young voice student at Merit School of Music and Sherwood Conservatory of Music in Chicago.
Hasbrouck is an accomplished performer, having studied opera for nine years, and she enjoys fine arts almost as much as she enjoys community service.
Hasbrouck has two young sons and lives in Chicago.
The latest from Dawn Hasbrouck