Abreu leads White Sox past Orioles 8-7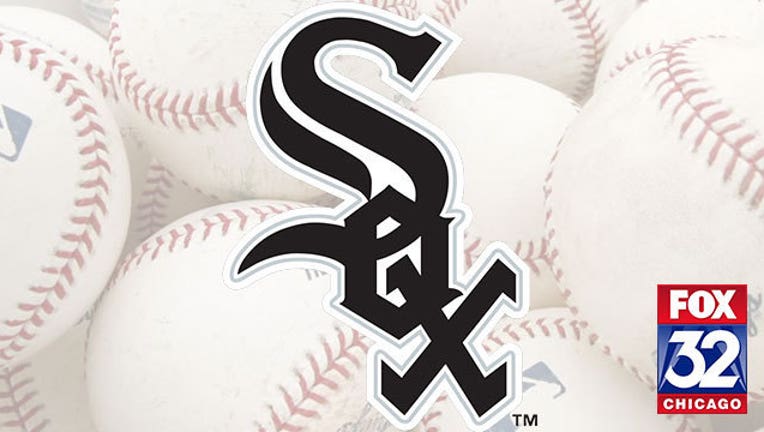 article
BALTIMORE (AP) — The confidence of the Chicago White Sox never wavered after dropping the opening two games in a series against the Baltimore Orioles.
With a talented pitching staff and deep lineup, the White Sox are confident they can overcome any type of adversity. And with one swing of the bat, Jose Abreu delivered another dose of good fortune.
Abreu hit a tie-breaking RBI single in the ninth inning off reliever Vance Worley, leading Chicago to an 8-7 victory over the Orioles on Saturday night.
"I don't know what it is, but I guess it's because of all the energy and the good vibe we have right now," Abreu said. "We are pushing each other to try to win every day. Doesn't matter if we are behind late in the game, we have confidence in ourselves that we can come back and win."
After Todd Frazier hit a two-run homer off Darren O'Day in the eighth to give Chicago a 7-5 lead, Chris Davis tied the game in the bottom half with a two-run double off Zach Duke. Those runs were charged to Matt Albers, ending his streak of 30 consecutive scoreless appearances.
Adam Eaton and Carlos Sanchez reached base with two outs in the ninth against Zach Britton (1-1). Worley entered and allowed the single to Abreu. Nate Jones (2-0) got the final four outs for the win.
Pedro Alvarez had three hits, including a homer, off Chicago's Mat Latos, who entered the game with a 5-0 record. Latos allowed four runs and a career-high 11 hits over just five innings.
Hyun Soo Kim had three hits and is 9 for 15 (.600) on the season for Baltimore.
White Sox manager Robin Ventura was ejected in the third when his challenge for interference was overruled by a replay. He argued a slide by Manny Machado prevented second baseman Brett Lawrie from making a throw to first for a potential triple play.
"Well, I mean, for me, the slide was illegal," Ventura said. "The way the rule's written, you've got to be able to go in there and you can't grab anybody, can't go past the bag, and he did both of them and somehow in a replay, they didn't catch that."
A two-out single by Mark Trumbo gave the Orioles a lead in the first. The White Sox scored twice in the third helped by third baseman Machado's throwing error and a dropped pop-up by second baseman Jonathan Schoop.
After Lawrie gave the White Sox a 3-1 lead with a homer off Kevin Gausman in the fourth, Alvarez and Schoop tied the game with solo shots in the bottom of the inning.
"It was definitely back-and-forth really the entire game," Gausman said. "It's two really good teams. Obviously, we wish we would have won this one."
Alvarez, who entered the game 8 for 44, delivered a two-out RBI double in the fifth that gave the Orioles a 4-3 lead. Adam Jones added another run with a double off Zach Putnam an inning later.
Chicago pulled within 5-4 on an RBI single by Austin Jackson in the seventh and tied the game in the eighth on a flare to right by Abreu before Frazier's two-run shot.
"We're going to have challenges during the year," Orioles manager Buck Showalter said. "We did a lot of good things tonight. But no, I'm not one of those guys. Something happens, we'll deal with it and our club knows that. We had a lot of good things happen tonight."
TRAINER'S ROOM
White Sox: RF Avisail Garcia was held out of the lineup after straining his right hamstring running out a grounder on the final play of Friday's game. ... RHP Dan Robertson is expected to be back from bereavement leave Sunday.
Orioles: RHP Zach Britton left the game in the eighth inning with an ankle sprain.
UP NEXT
White Sox: LHP Chris Sale (5-0) has been sensational over his five starts, striking out 32 batters with an ERA of 1.66. He has allowed just one earned run in his past three outings.
Orioles: RHP Ubaldo Jimenez (1-2) has 26 strikeouts over 23 innings.