Albers' 1st hit since 2007 leads ChiSox over Mets 2-1 in 13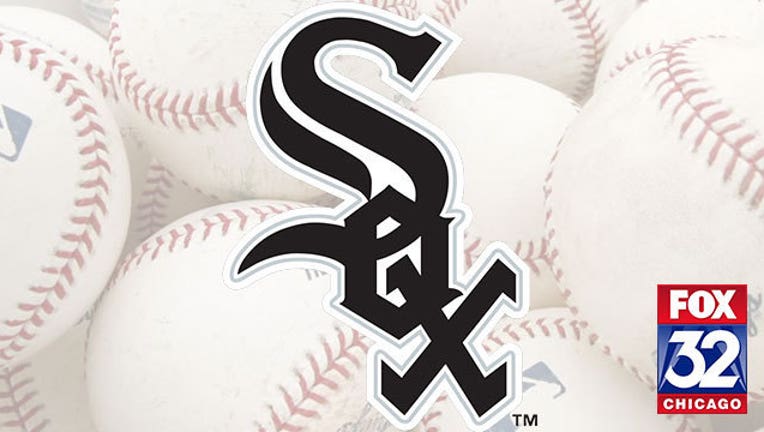 article
NEW YORK (AP) - Told he was going to hit in the 13th inning, Matt Albers scrambled.
The Chicago White Sox reliever had not batted since 2009, had not gotten a hit since he was a rookie in 2007.
Since he pitches right-handed but bats from the other side, Albers needed an elbow pad. Dioner Navarro found Brett Lawrie's on the bat rack and strapped it on Albers.
Navarro gave him his 7 1/4-inch helmet, and fellow pitcher Mat Latos handed him a bat.
"It's too big," Albers said.
So Navarro gave him his own wood, a Rawlings custom DN4 made of ash, weighing 32 ounces and 33 1/2 inches long.
Albers stepped in against New York Mets reliever Logan Verrett, took a ball followed by two strikes, fouled a pitch into the dirt and took another ball. And then the astonishing occurred.
Verrett threw a 91 mph belt-high fastball, and the pudgy pitcher sent the ball soaring the opposite way, deep beyond the drawn-in outfielders. It landed just short of the warning track, took two hops and bounced off the fence.
The 33-year-old Albers went into second standing up, pumping a fist three times as teammates roared, pounding the dugout railing and each other on the back. He chugged to third when Verrett's next pitch hit the dirt and caromed off the backstop and scored his first big league run on Jose Abreu's 326-foot sacrifice fly to center, easily beating Juan Lagares' off-line throw. Then he caught his breath and got the three final outs, giving the White Sox a wacky 2-1 win Wednesday.
"A lot of guys were laughing, saying like how funny that was," Albers recalled in the clubhouse. "They basically couldn't believe that I did that."
Todd Frazier tied the game in the seventh against Jacob deGrom with his major league-leading 17th homer. After rallying from a four-run deficit Tuesday to stop a seven-game slide, the White Sox won consecutive games for only the second time since May 6-9 and won a road series for the first time since April 25-27 at Toronto.
Albers had been 2 for 34 (.059) at the plate in his major league career, singling off Pittsburgh's Zach Duke — now a White Sox teammate — and San Francisco's Barry Zito in 2007. He had been 0 for 21 in the minors.
As Albers awkwardly went into second standing up and second baseman Neil Walker tagged him on the right knee, Albers used his right arm to brace himself on Walker's right shoulder and then grabbed the shoulder with his left arm, too.
"He almost joined the cadaver club," White Sox manager Robin Ventura said.
Albers had thought about sliding.
"I'm not sure if I can do this," he remembered thinking. "I almost ran Walker over. I was like, sorry, man, I don't know how to slide."
Verrett (3-3) thought he could blow a fastball by Albers.
"You saw his first couple of hacks," he said. "He was backing out of the box, so I was very surprised that he hit a ball that well."
Albers (2-4) relieved White Sox closer David Robertson to start the 12th and worked around a leadoff walk and Walker's two-out single. After walking Rene Rivera with two outs in the bottom of the 13th, Albers retired pinch-hitter Kevin Plawecki on a groundout to end a 4-hour, 41-minute game.
"That hit means nothing if I don't go out there and get those next three outs," Albers said.
This definitely was a wild win. In the first extra-inning game at Citi Field since Kansas City won Game 5 of last year's World Series to take the title, Chicago pitchers walked 13 while White Sox fielders turned five double plays and the Mets stranded 14 runners. Chicago's bullpen, which wasted late leads in three games at Kansas City last weekend, pitched 13 scoreless innings against the Mets in the three-game series. Ventura had Albers bat because he didn't want to use Navarro, his backup catcher and only remaining position player.
New York scored on Rivera's RBI single in the second off Miguel Gonzalez, who is 0-7 with a 5.90 ERA in 14 starts since beating Tampa Bay for Baltimore on July 25. Gonzalez walked the leadoff hitter in four of five innings — and walked deGrom twice.
That was all forgotten. Music blared in the clubhouse and players joked with Albers long after the final out.
"They're like kids," Ventura said. "It's like Little League."
WAY BACK WHEN
Albers got the first hit by a White Sox pitcher since Cliff Politte at Colorado on June 8, 2005, and the first extra-base hit since Neal Cotts at Montreal on June 18, 2004.
TRAINER'S ROOM
White Sox: OF Austin Jackson missed the series because of turf toe in his left foot, but White Sox manager Robin Ventura said he should be able to play this weekend.
UP NEXT
White Sox: LHP Carlos Rodon (2-4) is scheduled to pitch Friday's series opener at Detroit, which starts RHP Jordan Zimmermann (7-2).
Mets: RHP Noah Syndergaard (5-2, 1.84) starts Friday's series opener at Miami, and RHP Tom Koehler (3-5) is on the mound for the Marlins.