Allen's 25 points lead DePaul over Northern Iowa 88-67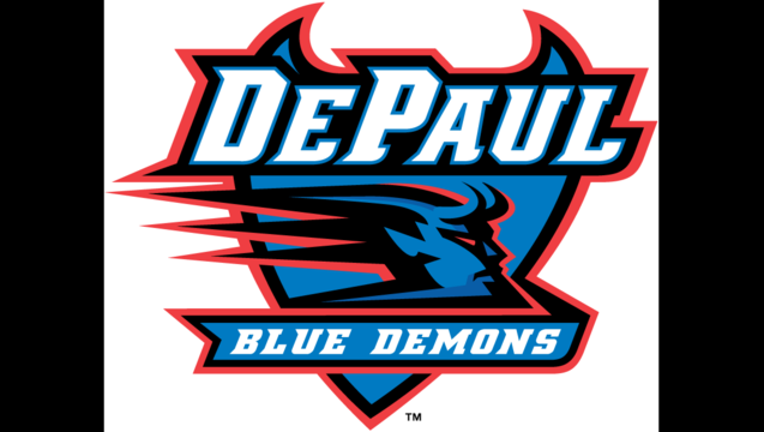 article
STARKVILLE, Miss. (AP) - DePaul's Tanita Allen snagged a loose ball under the basket, but then lost her balance, awkwardly flipping the ball toward the rim as she was falling down and being fouled.
Somehow, it bounced a few times on the rim and went through the hoop.
It was that kind of charmed game for the Blue Demons - especially Allen.
The Blue Demons' sophomore scored 25 points - including hitting her first five 3-pointers - Lauren Prochaska and Brooke Schulte each added 12 and DePaul cruised past Northern Iowa 88-67 on Friday in the first round of the NCAA Tournament.
"She's capable of this kind of game," DePaul coach Doug Bruno said of Allen. "She's a really quality shooter and was ready to let it rip."
Seventh-seeded DePaul (27-7) kept up a torrid scoring pace despite fairly quiet games from Schulte and Jessica January, the team's two leading scorers. Instead, it was Allen and Prochaska who were often the go-to options.
"It was just the way the game evolved," said Prochaska, who had a team-high six assists. "No one on the team is an 'I' player who looks for their own stats."
Allen, a 5-foot-10 guard who was the Big East Sixth Woman of the Year, came off the bench and hit her first six shots, including five 3-pointers to push the Blue Demons ahead early. She finished 9 of 11 from the field, including 5 of 6 from 3-point range.
"I just seemed to have a lot of open shots," Allen said. "And I knocked them down."
Allen said she had been struggling lately, but a pregame pep talk from her dad included the advice of "just shoot, don't really think about it." Bruno, after hearing Allen's explanation, shook his head and said he's been saying the same thing for weeks.
"You needed your father to tell you that?" Bruno said laughing.
Northern Iowa (24-9) took a 3-0 lead in the opening minute on Mikaela Morgan's 3-pointer, but that was pretty much the end of the good news for the Panthers. DePaul's fast-paced offense continually caught 10th-seeded Northern Iowa out of position and the Blue Demons shot 61 percent in the first half (20 of 33) on the way to a 51-33 halftime lead.
"What Allen did - my goodness - you've got to give her credit," Northern Iowa coach Tanya Warren said. "To go 9 of 11 and 5 of 6 from the 3? 25 points off the bench? That's incredible. She was in a zone."
Northern Iowa was led by Madison Weekly, who scored 21 points. Megan Maahs added 16 points on 6 of 7 shooting from the field.
"Every time we seemed to get a few shots going in a row, they always came back and hit a big shot," Weekly said.
BIG PICTURE
Northern Iowa: The Panthers didn't play that poorly on offense, but couldn't find a way to slow down DePaul until the game was already out of hand.
DePaul: The Blue Demons were terrific on offense, especially through the first three quarters. DePaul's ability to get a big win without great games from January or Schulte was impressive.
UP NEXT:
DePaul will play in the second round of the NCAA Tournament on Sunday against No. 2 seed Mississippi State.
_____
Follow David Brandt on Twitter: www.twitter.com/davidbrandtAP