Bears look for positives after collapse in opening loss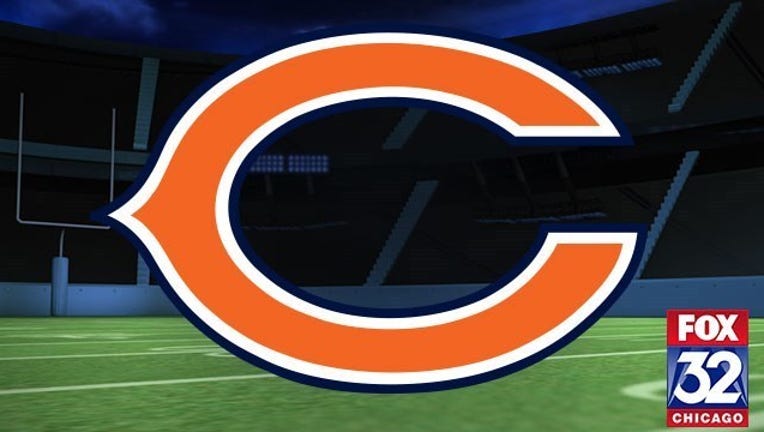 LAKE FOREST, Ill. (AP) - Chicago Bears coach Matt Nagy refuses to dwell on the second-half collapse by his team in Sunday's 24-23 loss at Green Bay in the season opener.
It's not easy, considering the Bears blew a 20-point lead in Nagy's head coaching debut. They'll take it as a lesson learned.
"It stings, but we need to use this," Nagy said Monday after reviewing film. "We need to go ahead and use this to get better.
"If you have the negative, pessimistic approach to it, then that's all wrong."
The loss bore a striking resemblance to the way Nagy's season ended last year as Kansas City's offensive coordinator - a 22-21 playoff loss to Tennessee after the Chiefs led 21-3.
Except in this one it was an injured Aaron Rodgers coming off the bench to lead the comeback against Khalil Mack and a Bears defense that dominated the first half.
Meanwhile, the Bears offense and quarterback Mitchell Trubisky struggled at some key points in the game with chances to lock up a win.
"We're close," Trubisky said after the game. "We know how close we are."
Rodgers took the Packers downfield immediately for the game-winning touchdown, and Trubisky failed to get the Bears past midfield needing a field goal on their final possession.
Trubisky finished 23 of 35 for 171 yards with a passer rating of 77.2.
"He played the way I knew he could play," Nagy said of Trubisky. "He made some plays. Now we left some out there too, but that's going to happen."
Trubisky missed a throw on a fade pattern in the end zone to a wide-open Allen Robinson, resulting in a field goal instead of a touchdown. He had a few other mistakes and the Bears settled for two second-half field goals, while struggling on third-and-short situations.
"We expected a lot of man (coverage) on third-and-short and they came out and played a bunch of zone," Trubisky said. "Credit to them for just mixing it up.
"A lot of our calls were built for man. We had some risky calls that we just went with and we blew them and they just made plays that we didn't."
On the final drive, in particular, Trubisky appeared somewhat rattled by the rush and overthrew Robinson. He also appeared too willing to abandon the play to scramble.
"There were some good ones, and there were a few where I thought his clock was ticking a little too fast," Nagy said. "You get the pocket collapse a little bit, and I thought that instead of just sliding and then hitching forward, it was a run. He kinda dashed out of there."
Nagy also criticized his own play-calling, including a pair of ill-advised screen passes.
"They played the screens well yesterday," Nagy said. "That's a credit to them. I go back personally. We ran two screens back to back and I didn't like those calls.
"I told the guys those were on me."
Nagy noted defensive problems as well, such as shoddy second-half tackling and Kyle Fuller dropping a potential game-deciding interception. By and large, the offense had the most struggles with just 16 points scored.
One area where Nagy wouldn't back down was in defending his decision not to play starters in the next-to-last preseason game. He feels it had no negative influence on offensive execution.
"The start of the game, going right down the field in 14 plays and scoring a touchdown, that's growth," Nagy said. "The middle, the three-and-outs, that's not growth. We've got to fix those.
"And so that's not just the players, that's the coaching staff, that's myself. We do it together."
NOTES: The Bears came through the game without a new injury. Linebacker Danny Trevathan went down briefly with a back injury but returned and finished. ... Hall of Fame inductee Brian Urlacher will be honored at halftime of Monday night's home opener against Seattle with induction into the Bears Ring of Excellence. Urlacher's Hall of Fame bust will be at Soldier Field.
___
For more AP NFL coverage: https://apnews.com/tag/NFL and https://twitter.com/AP_NFL