Bears searching for answers after problem areas surface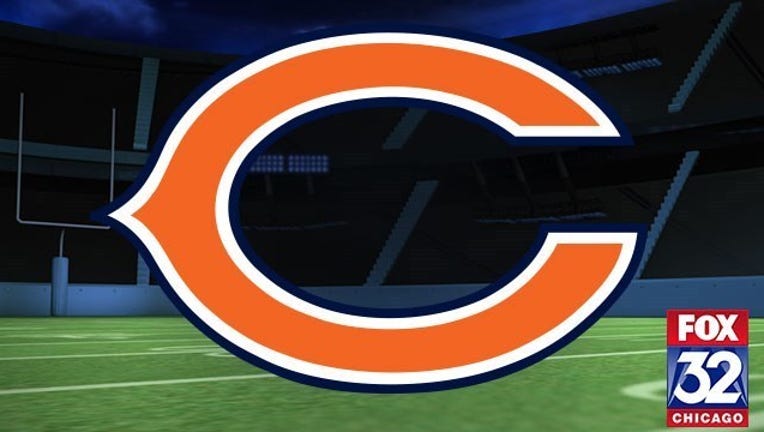 article
Losing consecutive games for the first time exposed several flaws with the Chicago Bears.
Although coach Matt Nagy sees no easy fix after a 38-31 loss to the New England Patriots, he believes solutions are within reach for problems with Mitchell Trubisky's passing, a fading pass rush, and a feeble running attack.
"Numbers don't matter, we've got to get the wins, and we've lost two in a row now," Nagy said Monday at Halas Hall. "I've also said that adversity strikes and you've got to be able to be prepared to have little peaks and valleys.
"We're in a valley right now. So we've got to get out of the valley."
The Bears (3-3) had 18 sacks in their first four games and led the league. They've had one for the past two games since linebacker Khalil Mack suffered an ankle injury.
Nagy said every pass rusher has to find ways to pressure the quarterback, not just Mack.
"We say it on the offensive line - you have to win your one-on-one battle," Nagy said. "Defense? Same thing. You get home.
"It doesn't mean you always get a sack or you always tip the ball, but you're affecting the quarterback and you're breaking down that green grass and he sees color when he throws. And that's what we need more of."
Nagy isn't sure where Mack is health-wise in terms of percentage, but acknowledged Mack would have been rushing the passer more than he did Sunday if he were closer to 100 percent.
In each of the past two games, Mack had one tackle, and Sunday the Bears put Mack in pass coverage much of the time. They'll have to keep gauging his availability.
"We all know that he's not 100 percent, but where are you at?" Nagy said. "That's where we trust him, he trusts us and then we go ahead with the action plan and that's what we ended up doing. It's not an easy decision or process."
Offensively, quarterback Mitchell Trubisky's wildness problems surfaced again against New England.
Even worse were Trubisky's decisions to throw into coverage twice in the end zone. The Patriots dropped both easy interceptions, and he had two interceptions in the game.
"He played a game better than most people think he played," Nagy said. "There were some throws now that he missed in the later part of the game - see, early in the game, there are some throws that look like he missed them, but he missed them because the guy isn't open and it's more of a throwaway."
Trubisky went 26 for 50 for 333 yards with two touchdowns. At halftime, he was just 8 for 20 for 92 yards. Twice Trubisky should have been picked off, but the ball was dropped, and one of those came on a tackle-eligible play when Nagy said Trubisky should have known better than to pass.
"You can't do that, right?" Nagy said. "He knows that... That's a critical error that you cannot do. There's no excuses for it. He knows it."
The running game has been elusive to pin down for the Bears, who in the past counted this as a strong asset.
Jordan Howard has 311 yards on 90 attempts. As a team, the Bears have 182 attempts for 784 yards, but Trubisky has accounted for 245 yards largely through scrambles.
"The easy answer is that, again, learning this offense as a whole, all of us together and kind of going through this deal, the run game, trying to figure out the identity of who we are, has taken a little bit longer than the pass game," Nagy said.
"And so what we're going to do - that's why we're coaches - is figure out who we are, what we do best and we talk about it."
Howard is averaging 3.5 yards a carry and has had only one game with more than 15 carries. He averaged 17.1 carries a game his first two seasons.
"It doesn't mean that you change the pass-run ratio or anything like that, but when you do run, your yards per carry has to be better," Nagy said.
___
For more NFL coverage: https://apnews.com/tag/NFL and http://www.twitter.com/AP_NFL