Bears try to shake off gut punch, rebound against Seattle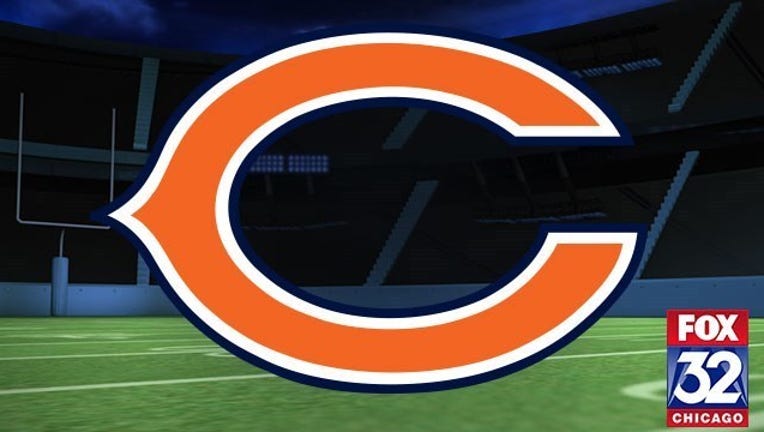 article
LAKE FOREST, Ill. (AP) - The Chicago Bears came into the season believing they were ready to start returning the favor after taking their lumps in recent years.
The gut punch they absorbed in last week's primetime opener? That's one they didn't envision.
The Bears will be back under the lights again, looking to pick themselves up against Russell Wilson and the Seattle Seahawks on Monday night in a matchup between teams that blew fourth-quarter leads last week.
With four straight last-place finishes in the NFC North but a surge in optimism following a busy offseason, the Bears seemed poised to knock off Green Bay at Lambeau Field, only to lose 24-23 to their rivals. Newcomer Khalil Mack led a dominant defense as the Bears built a 20-0 lead. But a hobbled Aaron Rodgers threw three touchdown passes in the second half to spoil Matt Nagy's debut as Chicago's coach.
"That kind of makes it tougher, too, because you know how much you put into it and how close you came," guard Kyle Long said. "It was in reach, well within reach. But at the end of the day, you've got to move on."
The same goes for Seattle, a 27-24 loser at Denver last week. The Seahawks grabbed a four-point lead early in the fourth quarter, gave up a touchdown on the Broncos' next drive and gained 3 yards in their final three possessions.
"It was really an enormous missed opportunity for us to do something special and get that win," coach Pete Carroll said.
Here are some things to know as the Bears and Seahawks eye their first wins:
NEW ADDITION
Mack makes his first appearance at Soldier Field as a member of the Bears. And if he performs the way he did last week, Chicago will certainly take it.
The two-time All-Pro came through with a strip-sack that led to a turnover and a 27-yard interception return for a touchdown against backup quarterback DeShone Kizer. He also had pressure in the backfield on the play when Rodgers injured his left knee.
This will be the second game for Mack at Soldier Field. With the Raiders in October 2015, he sacked Jay Cutler on the final drive. But Robbie Gould kicked a 49-yard field goal in the closing seconds to give the Bears a 22-20 victory over the Raiders and their first win under former coach John Fox.
SAFETY VALVE
Doug Baldwin has been the player Wilson has looked to for help in key situations throughout their careers together. Baldwin is expected to miss at least a couple of weeks after suffering an MCL injury in his right knee in the opener. Wilson must find another go-to option in the passing game.
It could be veteran Brandon Marshall, who caught three passes including a touchdown in the opener . It could be Tyler Lockett, who also had a touchdown catch against the Broncos. Or it could be rookie tight end Will Dissly, who had three catches for 105 yards and a touchdown in the opener.
"It's hard to tackle a guy that weighs 270 pounds running down the field. Big catches too, good tough catches," Carroll said of Dissly. "He showed us that he's got really good hands."
BEHIND CENTER
Bears quarterback Mitchell Trubisky had a shaky opener.
The No. 2 overall draft pick last year, he missed a throw on a fade pattern to a wide-open Allen Robinson in the end zone and was too quick to scramble rather than stay in the pocket at times. He also couldn't move the Bears past midfield, let alone into field goal range, in the closing minutes after Green Bay scored the go-ahead touchdown.
Trubisky finished 23 of 35 for 171 yards and a 77.2 passer rating.
SACK ATTACK
Seattle gave up six sacks in the opener, but at least half of those could be blamed on Wilson not trusting his protection and running into trouble. It made for a challenging game to assess the performance of an offensive line that has regularly been an issue the past few seasons.
Carroll said he was mostly pleased with the protections, but knows the challenge doesn't get any easier going from Denver's pass rush led by Von Miller to Chicago's rush now led by Mack.
SECOND IMPRESSION
Nagy acknowledged he needs to improve on his first game as a head coach. He second-guessed his own play calls, most notably two ill-advised screen passes, and acknowledged he is still growing into the role. Nagy replaced the fired Fox after spending a decade working under Andy Reid in Philadelphia and Kansas City.
"I wasn't in my exact rhythm that I could have been in," he said. "There's different reasons for that. For me, I just feel like that's my job. I've got to do that. I've got to be better."
___
For more AP NFL coverage: https://apnews.com/tag/NFL and https://twitter.com/AP_NFL