Big additions spur big expectations for White Sox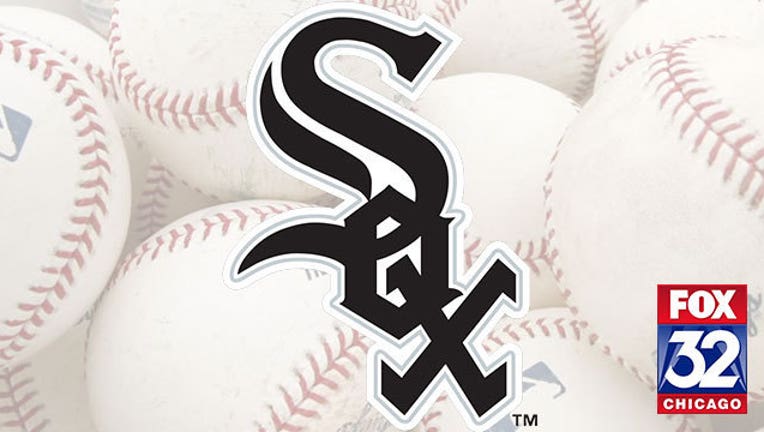 A decade removed from their most recent championship, the Chicago White Sox once again are eyeing a big season.
Their sights are set on an AL Central title after consecutive losing records, maybe even more. The White Sox added to their offense, boosted their rotation, overhauled their bullpen and sent expectations soaring.
"Obviously postseason first, and World Series," new closer David Robertson said. "I mean that's what I look forward to every year. That's where I want to be."
The addition of Robertson to the bullpen is among the reasons the White Sox believe they are armed and ready after going 73-89. But it's not the only one.
They added All-Star Jeff Samardzija to a rotation that already included ace Chris Sale. They added free agent Adam LaRoche to their lineup, giving AL Rookie of the Year Jose Abreu more protection, and brought in Melky Cabrera to solidify the No. 2 spot in the order behind Adam Eaton.
Is that enough to compete with Cleveland, Kansas City and Detroit in the division and make a run in the playoffs? The White Sox believe it is. Their fans are pumped, too.
With that in mind, here are some things to look for this season:
LINED UP: It would be hard for Abreu to match, let alone exceed, what he did last season. He batted .317 with 36 homers and 107 RBIs, one year after defecting from Cuba. While the White Sox tied for fourth in the AL in homers, they were just eighth in runs, ninth in batting average and 12th in on-base percentage.
LaRoche, who signed a $25 million, two-year contract, should give them power from the left side. He hit 26 homers and drove in 92 runs for Washington last season. Cabrera, a .301 hitter with Toronto, helps the top of the order.
"I think we're jelling together as a team. Hopefully that translates to wins in April," Eaton said.
SALE-ING ALONG: With Sale, Samardzija and Jose Quintana, the White Sox appear strong at the top of the rotation.
Sale made the AL All-Star team for the third time last season while going 12-4 with a 2.17 ERA with 208 strikeouts and 39 walks. Samardzija, acquired from Oakland, moves into the No. 2 spot. With Sale recovering from a broken foot, Samardzija -- who grew up a White Sox fan -- is scheduled to start the opener at Kansas City after pitching the previous two for the Cubs.
CLOSING TIME: Chicago tied for seventh in the majors with 21 blown saves and had the fourth-lowest save percentage (63.2) last season. Robertson, who took over as closer after Mariano Rivera retired, saved 39 games for the New York Yankees last season. Chicago also brought in Zach Duke.
RODON WATCH: Whether he starts the season in the rotation or gets sent down to the minors, expect to see top prospect Carlos Rodon in a White Sox uniform at some point this season. The No. 3 pick in last year's amateur draft, he is on a fast track to the majors after three standout seasons at North Carolina State. Rodon, who made nine minor league appearances in 2014, could start the year in the rotation. If Rodon starts in the minors, veteran Brad Penny could make some early starts.
Copyright 2015 The Associated Press. All rights reserved. This material may not be published, broadcast, rewritten or redistributed.