Brantley homers in 1st spring game, Indians beat Cubs 10-5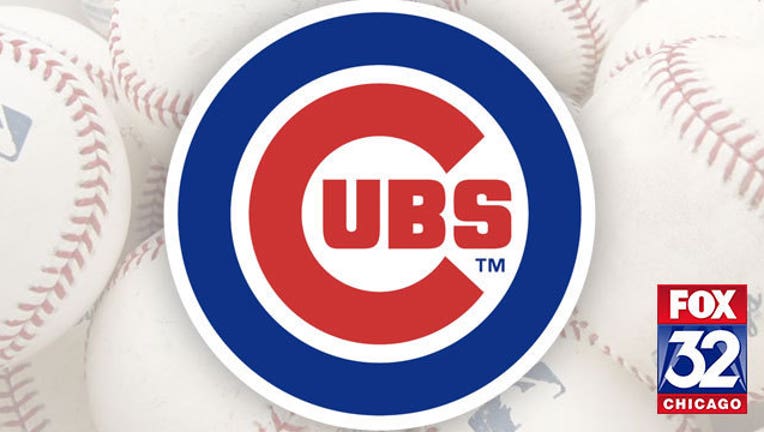 article
GOODYEAR, Ariz. (AP) — Michael Brantley homered and threw out Ben Zobrist at home in his first game of spring training and the Cleveland Indians beat the Chicago Cubs 10-5 Saturday night.
Brantley flied to the warning track in center his first at-bat but cleared the right-field wall with a man on in the fourth against Justin Grimm.
"Good for him, besides the fact he took some good swings, you saw how everyone reacted," Indians manager Terry Francona said. "He put in a lot of hard work."
Brantley threw out Zobrist at the plate from left field after Corey Kluber allowed his first run of the spring. Brantley's non-throwing shoulder was surgically repaired in November.
"It felt good to out there with my teammates," Brantley said. "I was so excited. It was a night game but I woke up the normal time, 5:05 am. I was ready to go. I still have some bumps in the road to get over. I need to play full games, in back-to-back games. Tonight was another step. We'll see how I respond in the morning and be ready to work."
Kluber allowed a run on six hits over five innings and struck out five. He pitched nine scoreless innings coming into the game.
"He (Brantley) plays a great left field, one of the best in baseball," Kluber said. "It was a big play in the inning, bases loaded nobody out. All of the sudden he makes a great throw and it changes the dynamic of the inning. They only get one run."
Kris Bryant and Addison Russell had two hits each for the Cubs. Starter Pierce Johnson threw four scoreless innings.
Jason Vosler hit a three-run home run for the Cubs off Jeff Manship.
ONE IN A MILLION
Goodyear Ballpark went over the one million mark for attendance. It opened in the spring of 2009 when the Indians relocated from Winter Haven, Florida. The Cincinnati Reds joined them the following spring, moving from Sarasota, Florida.
Jean Wilson from Las Vegas was the one millionth fan. She was given a chance to win several prizes in a draw of envelopes. Prizes included various expense paid trips, $10,000 and a million dollars. Ms. Wilson won a trip to Las Vegas.
LET 'EM HIT
The Cubs allowed their pitcher to hit even though the home team was from the American League and by rule could have used the designated hitter. Johnson singled to open the third off Kluber. Carlos Santana was the designated hitter for the Indians.
STARTING TIME
Cubs: Johnson was optioned to Triple-A Iowa on Friday. He allowed a two-out triple to Francisco Lindor and a two-out double to Mike Napoli.
Indians: Kluber, the opening day starter, went to the bullpen to throw more pitches after his longest outing of the spring.
"Any time he has to go to the bullpen and throw more pitches, it means he did pretty well," Francona said. "He pays such attention to detail. Every outing, it's been steadily like one mile an hour higher. He continues to creep up to where he will be in the season."
TRAINER'S ROOM
Cubs: Javier Baez was in the lineup in center field. Baez was injured when he slid head first and jammed his left thumb on Wednesday. ... Zobrist was in the lineup. He missed a day with an ingrown toe nail.
Indians: 3B Juan Uribe has solved his visa problems and is en route to Goodyear. ... OF Marlon Byrd, who signed a minor league contract on Friday, will be placed in the lineup as a designated hitter on Sunday. ... OF Lonnie Chisenhall returns Monday from tightness in his right forearm.
UP NEXT
Cubs: LHP Jon Lester is the scheduled starter against the Royals on Sunday.
Indians: LHP T.J. House is slated to start Sunday against the Mariners.