Bulls beat Raptors for 11th straight time, 105-94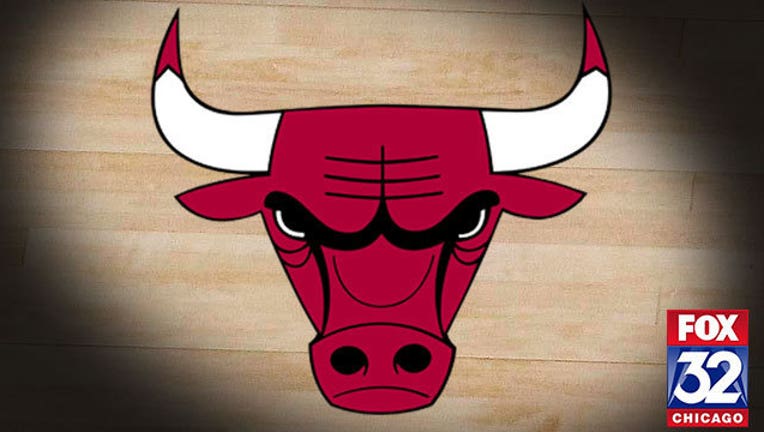 CHICAGO (AP) - Doug McDermott scored 20 points, All-Star Jimmy Butler had 19 points and 12 assists in his return to the lineup, and the Chicago Bulls continued their mastery over the Toronto Raptors in a 105-94 victory on Tuesday night.
Taj Gibson had 14 points and Rajon Rondo added 12 to help the Bulls beat the Raptors for the 11th straight time. Toronto's last win in the series was Dec. 31, 2013.
Chicago led by as many as 23 points and never trailed in the final three quarters to snap a three-game skid.
Kyle Lowry scored 22 points to lead the Raptors, who lost their third straight and fell one-half game behind idle Atlanta for the No. 4 seed in the Eastern Conference. DeMar DeRozan was limited to 18 points - 10 below his season average. He was whistled for two technical fouls with 25 seconds left and ejected from the game.
The loss came hours after the Raptors acquired forward Serge Ibaka from the Orlando Magic. The need for his physical toughness was apparent from the start.
Chicago attacked the rim with success and threw down five dunks in the second quarter alone.
At the 1:44 mark of the second period, Butler converted two free throws to give Chicago a 56-35 lead, its largest of the first half.
Gibson had all of his scoring in the first half as the Bulls shot 51 percent from the field while taking a 58-39 lead.
Chicago scored the final six points of the first quarter to take a 24-18 lead.
TIP-INS
Bulls: Chicago was without F Nikola Mirotic (back spasms), G Dwyane Wade (bruised right wrist) and F Paul Zipser (left ankle tendonitis). ... Butler (bruised right heel) was back after missing four of the last five games.
Raptors: G Norman Powell had 13 points. ... C Jonas Valanciunias scored 12 points and nine rebounds in 21:30. He also picked up a technical foul in the first quarter.
URGE FOR SERGE
Toronto coach Dwane Casey wasted no time to review film of Ibaka, who was acquired from Orlando in exchange for F-G Terrence Ross and a 2017 first-round pick.
"Any time you can add a talent who has got playoff experience, (NBA) Finals experience, and a defender and two-way player like Ibaka has got to give us a boost," said Casey, who wasn't certain whether the veteran would join the team before the All-Star break.
In particular, Ibaka represents an upgrade at the defensive end. The Raptors ranked 15th in blocked shots and 16th in opponents' field goal percentage at the start of the day.
In Ross' absence, G Norm Powell is in line to play an expanded role.
ONE STEP FOWARD, ONE STEP BACK
Bulls F Bobby Portis scored six points on the heels of a 16-point, six-rebound effort versus the Timberwolves on in Minneapolis on Sunday.
"Bobby has got an opportunity with Niko out of the lineup right now, and we're confident he will take advantage of that," Holberg said.
UP NEXT
Raptors: Host Charlotte on Wednesday night in the final game before the All-Star break.
Bulls: Host Boston on Thursday night.