Bulls wipe out big early deficit, pound 76ers 115-105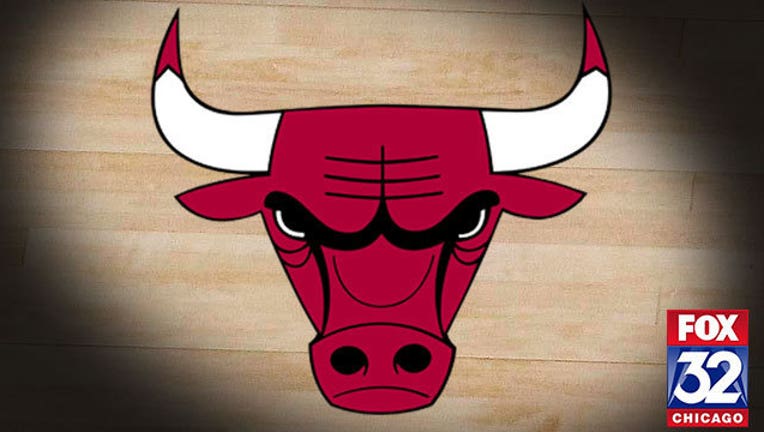 article
CHICAGO (AP) - Nobody's getting fired. Roster changes could be coming.
That was the word from Bulls executives John Paxson and Gar Forman after Chicago closed a disappointing season with a 115-105 victory over the Philadelphia 76ers on Wednesday night.
"We understand accountability," said Paxson, Chicago's executive vice president of basketball operations. "We are accountable for what this team did this year. We don't run away from it. We accept it. That's on us. We get it."
Paxson defended firing former coach Tom Thibodeau a year ago and said Fred Hoiberg will be back for a second season. He also said the management team is going nowhere and shot down a report that Forman's job was in jeopardy, saying, "It's not."
Chairman Jerry Reinsdorf backed it all up in a statement late Wednesday in which he mentioned a "commitment shared by all of us — John, Gar, Fred, Michael (president and chief operating officer Michael Reinsdorf) — to be strategic and aggressive in the steps taken to improve the team."
That leaves the roster. And to that end, there are some big decisions to make after the Bulls finished 42-40 to miss the playoffs for the first time since 2008.
Pau Gasol is expected to opt out of his contract. And Joakim Noah, who suffered a season-ending shoulder injury, has an expiring deal. But topping the list is the backcourt.
Derrick Rose and Jimmy Butler never clicked and seemed to be operating with different agendas on the court at times.
They have repeatedly raised eyebrows with comments they made, whether Rose was discussing his free agency in the summer of 2017 at the start of training camp or Butler criticizing Hoiberg after an early blowout at New York.
Both players have big contracts, with Butler on a $95.5 million deal he signed before the season. And when asked if the Bulls were committed to Butler as their leader going forward, Forman was noncommittal.
"I think John made it clear we've got to take a look at everything," he said. "We've got to explore all options. I don't think there's anything off the table when you've had a disappointing year like this. With that said, obviously Jimmy has had a fantastic year from where he was to where he's gotten to. He's become a very, very valuable player for us."
As for Wednesday's game?
Nikola Mirotic scored 32 points, and Justin Holliday added a career-high 29.
Mirotic hit seven 3-pointers. Holiday made five from long range, matching a personal best. Jimmy Butler added 10 points, 12 rebounds and 10 assists.
The Bulls wiped out an early 24-point deficit and led by as much as 19 to close out a less-than-golden 50th season on a winning note.
That's little consolation for a team that expected to challenge LeBron James and the Cleveland Cavaliers for supremacy in the Eastern Conference.
Robert Covington led Philadelphia with 27 points, hitting six 3s. The 76ers finished an NBA-worst 10-72.
Hollis Thompson added 21 points, Jerami Grant had 20, but the 76ers ended the season on an all-too-familiar note.
They head into the offseason with about $60 million in cap space and up to four first-round draft picks after former general manager Sam Hinkie gutted the team in recent years. He quit last week via a rambling 13-page manifesto to ownership and was replaced by former NBA executive of the year Bryan Colangelo, whose father Jerry also stepped aside as chairman of basketball operations.
"In many ways it is time for us to move on in regards to the next phase," coach Brett Brown said. "I think that the city and the coaching staff, some of those players will look back on this experience and this time as most definitely one that was learning, just not one that was reflective of winning. I think in hindsight we will be far better to judge what happened down the road."
TIP-INS
76ers: The 76ers are the sixth team in NBA history to go a full season without winning back-to-back games, according to STATS. The others were the 1947-48 Providence Steamrollers (48 games), 1986-87 Los Angeles Clippers (82 games), 2004-05 Atlanta Hawks (82 games), 2011-12 Charlotte Bobcats (66 games) and 2013-14 Milwaukee Bucks (82 games).
Bulls: The Bulls went with eight players.
UP NEXT
76ers: Season over.
Bulls: Season over.