Butler scores 20 as Bulls beat Jazz 85-77 on the road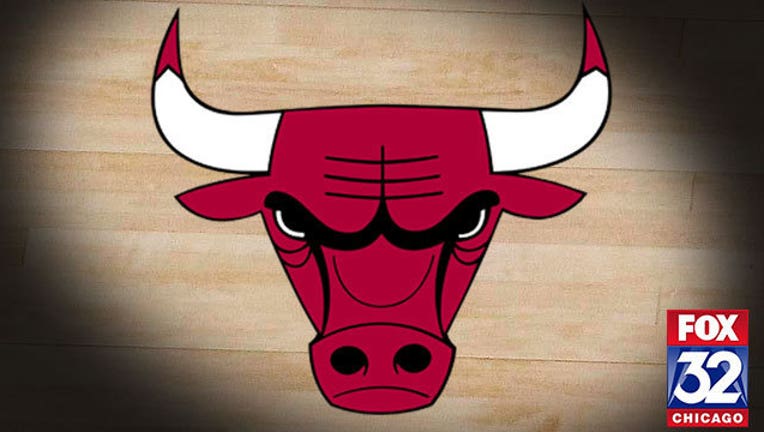 article
SALT LAKE CITY (AP) -- Offense was hard to come by from both the Bulls and Jazz on Thursday night, but when Chicago needed baskets down the stretch, they turned to All-Star Jimmy Butler and future Hall of Famer Dwyane Wade.
Butler scored 20 points and grabbed 12 rebounds as the Bulls defeated the Jazz 85-77.
"We found a way. We hung on," Bulls coach Fred Hoiberg said. "On offense, you're going to have games like this over an 82-game schedule. It's going to come and go. Your constants have to be defense and rebounding. We did that all game long to give us a chance to win."
The Bulls have won four straight, including three on the road.
Chicago used 9-0 runs to start the third and fourth quarters that Utah never recovered from. Nikola Mirotic had a dunk, a steal and an assist during the fourth-quarter run that put the Bulls up 75-58.
The Jazz cut the lead to 80-75 late, but Wade and Butler hit jumpers to put the game away.
Wade scored 18 points for the Bulls and Robin Lopez posted his second double-double of the season with 10 points and 12 rebounds.
"The way we're playing right now, man, it's fun," Butler said.
The Jazz have lost two straight at home after going 4-1 during the preceding road trip.
Rudy Gobert finished with 16 points, 13 rebounds and three blocks for the Jazz as Gordon Hayward added eight points and 12 rebounds. 
The Jazz led 43-41 at halftime despite the Bulls shooting just 28.8 percent from the field. What the Bulls lacked in accuracy, they made up in volume -- taking 52 shots to Utah's 38 in the first half as the Jazz turned the ball over nine times.
"I don't know if it's a one-game thing," Jazz coach Quin Snyder said of the offense. "We weren't very good, that's clear. We've had bad games before offensively. We had some open shots, we didn't make them. ... Sometimes when you're missing shots you let it impact everything. You just get stagnant.
"I don't see any reason, because we played this way tonight, that sirens are going off for our offense. ... I'm not despondent. ... We didn't play well tonight and lost to a really good team."
TIP-INS
Bulls: Doug McDermott missed his second consecutive game due to a concussion. ... Rajon Rondo missed his second consecutive game with a left ankle sprain. ... Butler scored at least 20 points and had five assists in his previous five games. He only had three assists Thursday.
Jazz: Rodney Hood returned to the starting lineup after missing last game with an illness and scored 12 points. ... Boris Diaw started in place of injured Derrick Favors. ... George Hill missed his sixth consecutive game with a sprained right thumb.
FAVORS OUT
Favors had an MRI on Wednesday and is out for an undetermined amount of time with a left knee bone contusion. The knee has been bothering him since the preseason and he's been in and out of the lineup, missing all but one preseason game. Snyder doesn't think he returned too quickly. "It's been a challenge for him," Snyder said. "The main point is, you reach a point where you're not effective.  That is where he has been, or you're less effective to the point where you need to address the situation in a different way."
QUOTABLE
"We just didn't push the pace enough," Hood said. "I think we defended well. They're a good team, they're playing well right now. But we just didn't play with enough energy offensively."
UP NEXT
Bulls: Chicago travels to Los Angeles for a back-to-back with the Clippers and Lakers on Saturday and Sunday.
Jazz: Utah travels to face the Rockets on Saturday.