Chicago Bears mum on Long move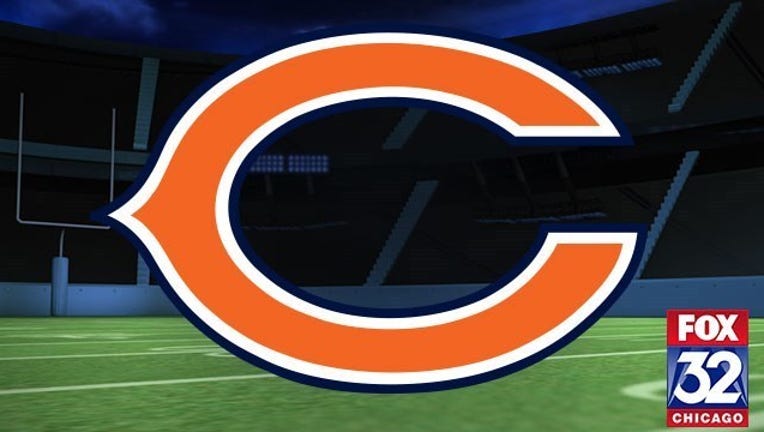 article
LAKE FOREST, Ill. (AP) - The Chicago Bears appeared to clear the way for two-time Pro Bowl right guard Kyle Long to move to right tackle over the weekend. They're just not saying that is the plan.
"We're not going to announce our starting lineup," coach John Fox said Monday. "I think most people would understand why."
Who will start at right tackle is one of several questions hanging over the team as the Bears prepare for this week's opener against Green Bay.
Another big one is the status of former Pro Bowl receiver Alshon Jeffery after an injured left calf sidelined him for the preseason. He did not participate in the portion of practice open to the media on Monday. Jeffery was in the locker room afterward, but reporters were told he was not available for comment.
He has not practiced since Aug. 11 and sat out the preseason.
The Bears' receiving corps did get two key contributors back Monday with Eddie Royal and Marquess Wilson returning to practice after being sidelined by hamstring injuries. Backup quarterback Jimmy Clausen (concussion) also participated. But left tackle Jermon Bushrod was sidelined by a lingering back problem.
As for Long?
"I think he's going to be active for the game, more than likely," Fox said. "Right now we're trying to find our best five and also our best seven because typically that's what we'll activate for the game."
Long insisted he has "no clue" where he will be starting despite indications he could be on the move.
The Bears waived right tackle Jordan Mills, a fifth-round draft pick in 2013 who started 29 games the past two years, on Sunday.
"I don't look at the shape of the roster," Long said. "I'm just trying to be as dialed-in as I can in the spots I'm possibly going to be in. There's a lot of studying, there's a lot of technique that comes into it. Also, it's Week 1."
Long has seen some practice reps at right tackle in recent weeks. If he moves there, newcomer Patrick Omameh could replace him at guard. Claimed off waivers Sunday, he started 16 games at right guard for Tampa Bay last season. Vladimir Ducasse is also a possibility at guard, but Fox was doing his best to keep the Bears' plans under wraps.
Why the secrecy?
"We put jersey numbers on guys on our scout team and kind of simulate a game as well as we can in preparation for the (upcoming) game," Fox said. "They probably have a lot of offenses and defenses they've not used in the preseason, just like we have. I think everybody in our business does. I don't think it serves you well to advertise what you're going to do - personnel or plays."
There is also an issue on the left side, where Bushrod's status for the opener is in question. Fox had little to say about the extent of the injury, but seemed to dismiss the idea of sitting him for a few weeks to heal.
"Well, I'd like to stay away from the month vacations," Fox said. "I think we'll manage him just we do all players. We're just trying to get him to the game, trying to get him to the regular season, and now it's here."
Bushrod said he is "coming along pretty good" and "getting ready for the long haul."