Chicago Cubs ready for bleacher bums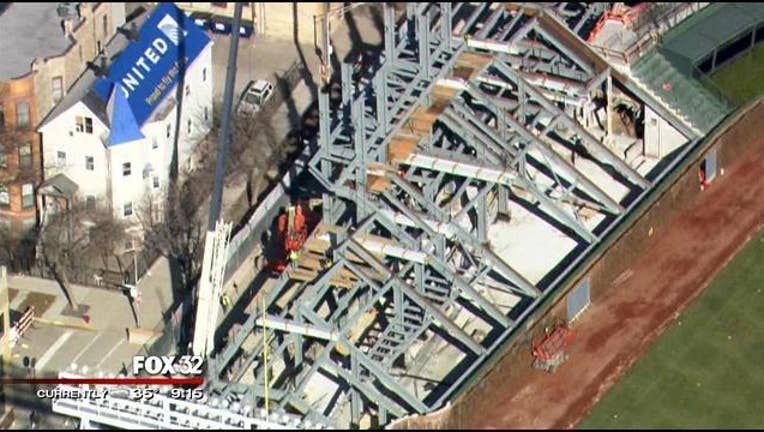 article
Wrigley Field is ready for the bleacher bums.
The Chicago Cubs say expanded bleachers in left and center field will open Monday when the New York Mets visit. The right-field bleachers are scheduled to open next month.
The bleachers will feature new group spaces, improved concessions and additional room for fans to socialize and watch the game. The work is part of a multi-year overhaul of the 101-year-old ballpark and surrounding area.
Copyright 2015 The Associated Press. All rights reserved. This material may not be published, broadcast, rewritten or redistributed.