Contreras helps Cubs end 4-game skid by beating Marlins 5-4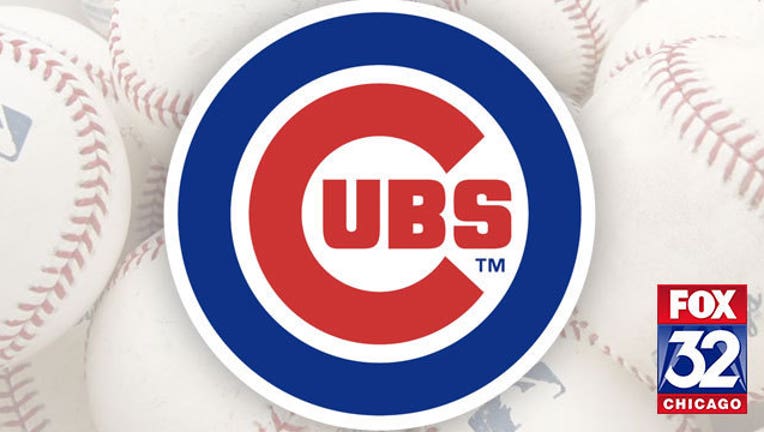 article
MIAMI (AP) — One week into his major league career, Chicago Cubs super-sub Willson Contreras says he's simply trying to contribute and enjoy himself.
So how much fun is he having?
"A lot," Contreras said, practically shouting the words. "A lot."
No wonder — he's batting .412 with three homers, and the latest helped the Cubs break their longest losing streak of the season at four games by beating the Miami Marlins 5-4 Friday night.
Contreras hit a two-run homer in a four-run first inning, and his RBI single in the seventh put the team with the best record in the majors ahead to stay.
Manager Joe Maddon said Contreras' contribution as a reinforcement for the injury-hampered Cubs has been indispensable.
"It's like oxygen — it's absolutely necessary," Maddon said. "The life he has brought to the group is absolutely necessary. He's different in all the best ways."
While Contreras again excelled as a reinforcement, the NL Central leaders endured another setback when second baseman Ben Zobrist left the game after he was hit by a pitch that bruised his left ankle. X-rays were negative, but Zobrist said he'll likely miss at least one game.
Four pitchers held the Marlins to two hits, including Justin Bour's grand slam.
Each team scored four runs in the first inning, when Kris Bryant and Contreras homered for the Cubs. It was the first time in the majors this year that both teams scored at least four runs in the first, according to ESPN.
Despite the early onslaught, both starters settled down before departing with the score still 4-all.
The Cubs' Kyle Hendricks pitched five innings and allowed only one hit — Bour's slam. All four runs were unearned because of an error by shortstop Addison Russell.
"That was the most grinding of a one-hitter," Hendricks said. "It was a weird game."
Miami's Tom Koehler gave up six consecutive hits in the first but still pitched six innings.
Trevor Cahill (1-2) threw a scoreless sixth. Hector Rondon retired all four batters he faced for his second four-out save in a row, and his 13th overall.
Mike Dunn (0-1) retired only one of the five hitters he faced in the seventh, walking two and hitting Zobrist.
"I can't remember the last time I went out there and couldn't throw anything over the plate," Dunn said. "I didn't give the team a chance."
Dunn also allowed a one-out run-scoring single by Contreras, who has eight RBIs after seven games in the big leagues.
"He looks like an established big league hitter," Hendricks said. "He just hits balls hard. It's really fun to watch. To be that young and come up and do it, it's unbelievable. And we need it right now."
Contreras started at catcher and moved to first base late in the game. He's expected to be in the lineup again Saturday, although he's unsure where.
"I don't know if I'm going to play left field or first base; I caught a few flyballs in right field today," he said. "So I'll be ready, man."
TRAINER'S ROOM
Zobrist was hit by a pitch from Dunn on one bounce, took his base and stayed in the game until the end of the inning. He was then replaced in the field. "I was very uncomfortable trying to run around the bases; that's why I came out of the game," he said. ... Cubs 1B Anthony Rizzo (stiff back) and C Miguel Montero (right knee) were held out of the starting lineup for the second game in a row but were both feeling better and available off the bench, Maddon said. Montero is expected to start Saturday, and Rizzo might return as well.
WHERE WAS BARTMAN?
Chicago 3B Javier Baez dove into the stands to catch J.T. Realmuto's pop foul in the fourth.
UP NEXT
Cubs RHP John Lackey (7-3, 2.78) is scheduled to start Saturday against RHP Paul Clemens (0-1, 5.40), who will make his second start since being recalled from Triple-A. Lackey has faced the Marlins twice — in 2005 and 2015.