Cubs clinch series against Reds behind two Rizzo homers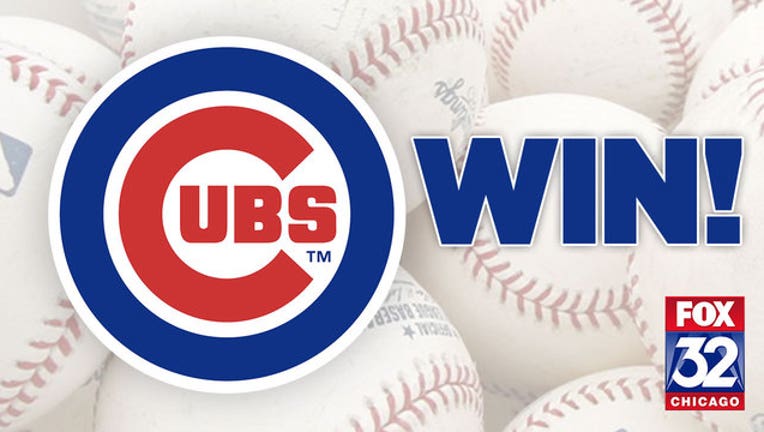 article
CHICAGO (AP) - Anthony Rizzo drove in four runs with his 10th career two-homer game, Jason Hammel pitched six scoreless innings and the Chicago Cubs routed the Cincinnati Reds 9-0 on Sunday to improve to 14-5 for the first time in 47 years.
Tommy La Stella hit two doubles and his first homer of the season and Jason Heyward had four hits and 3 RBI as the Cubs rebounded from their worst loss of the season, 13-5, on Saturday.
Despite that loss, Chicago outscored Cincinnati 38-14 in the four-game series, which started Thursday with Jake Arrieta's 16-0 no-hitter.
The Cubs have won six of their seven games against the Reds this season and nine of their last 10 over the last two seasons. Chicago's record over 19 games is its best since the 1969 team started 14-5.
Hammel (3-0) allowed three hits with two walks and a season-high seven strikeouts.
Cincinnati's Alfredo Simon (0-2) allowed nine hits and eight runs with one walk and three strikeouts in 2 2/3 innings.