DePaul beats Louisville 73-72, advance to Sweet 16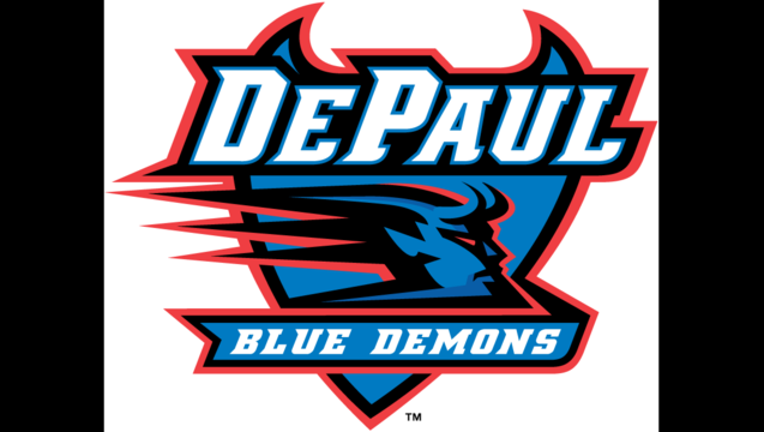 article
LOUISVILLE, Ky. (AP) — Jessica January's strong start put her team ahead but it was her last point that sent DePaul to the Sweet 16.
January scored 18 of her season-high 25 points in the first half and No. 6 seed DePaul held off third-seeded Louisville 73-72 on Sunday in the second round of the women's NCAA tournament.
The junior guard's final point was the decisive margin as she made the second of two free throws with 14.5 seconds left. She also had eight rebounds and five assists.
"It's all the credit is to my teammates that were getting me the ball," January said. "And just feeling comfortable and feeling like my teammates trust me to take shots."
That trust was well-earned as DePaul (27-8) now heads to Dallas, its third Sweet 16 since 2011 and fourth in coach Doug Bruno's 30-year tenure.
Louisville (26-8) trailed by 10 with 8:36 to play but fought back to tie the game at 69 with 2:51 remaining.
Briahanna Jackson led the Cardinals with scored 20 points, 16 in the second half. Her reverse layup again tied the game at 72 with 15 seconds left. She fouled out attempting a steal on the following inbounds, sending January to line.
Louisville had the chance for the win but Myisha Hines-Allen was called for a charge with 1.7 seconds left after driving to the basket.
"We have ran that play before and it was just — I couldn't finish the shot," said Hines-Allen, the Atlantic Coast Conference player of the year.
DePaul advanced the ball with a timeout.The Cardinals stole the inbounds pass but Mariya Moore's three-quarter court heave was well short.
Ashton Millender scored 12 points for DePaul — hitting all five shots — as did Chanise Jenkins, who had 10 in the second half.
Only six Cardinals scored. Asia Durr had 15 points, seven coming early in the fourth quarter comeback. Hines-Allen and Moore each had 14.
Louisville trailed by 67-57 after January converted a three-point play, but rallied to tie it.
The Cardinals had multiple chances to take the lead in the final minute while playing in front of a home crowd of 7,515. Hines-Allen missed a jumper with 36 seconds left and Jackson could not convert the putback after grabbing an offensive rebound.
Louisville trailed 40-32 at half but made its first five field goals in the third quarter, including three 3s, to cut the DePaul's lead to 1 with 6:47 left in the third quarter.
TIP-INS
Louisville: The Cardinals were seeking their fourth straight Sweet 16. ... They won 25 of their last 29 games after staring the season 1-4. . Sunday was the first time in 11 contests that Hines-Allen did not lead the team in scoring. She scored only four points after the first quarter.
DePaul: The Blue Demons have won 11 of their last 12 games. .. . January's 25 points were one off her career high. She finished 10 of 17 from the field.
NO FEAR OF THE ROAD
DePaul has won on an opponent's court in each of its three second-round wins since 2011 to advance to the Sweet 16. The Blue Demons beat Penn State in 2011 and knocked off No. 2 seed Duke in 2014.
Bruno credited a "murderer's row schedule" that included trips to Baylor, Texas A&M and Notre Dame for preparing his team for Sunday's environment with the season on the line.
"We really like it and embrace it and appreciate what the people here at Louisville have done to have that crowd," Bruno said.
UP NEXT
DePaul: Advances to the Dallas Regional to face the winner of St. Bonaventure-Oregon State.
Louisville: Season over.