Detroit Tigers 12, Chicago White Sox 0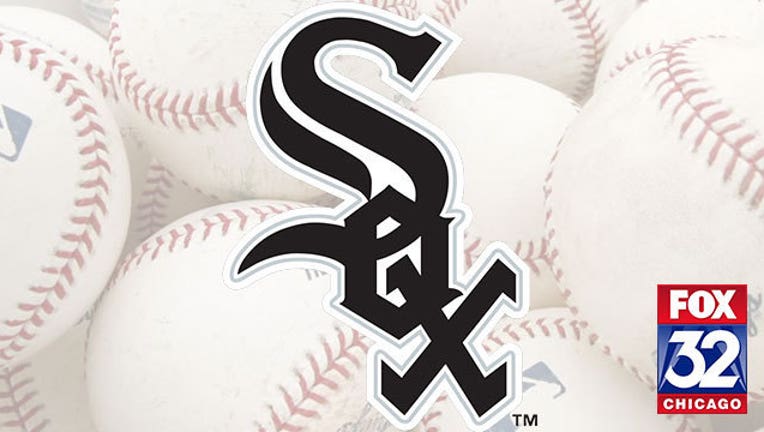 article
DETROIT (AP) -- Matthew Boyd showed little emotion when he lost a no-hit bit on Tim Anderson's two-out, ninth-inning double.
Boyd calmly retired Yoan Moncada to finish his first professional shutout in the Detroit Tigers' 12-0 rout of the Chicago White Sox on Sunday.
Boyd calmly retired Yoan Moncada to finish his first professional shut "There was nothing I could change at that point," Boyd said. "I just had to keep attacking and finish off the game."
Boyd calmly retired Yoan Moncada to finish his first professional shut After retiring Adam Engel and pinch-hitter Kevan Smith to start the ninth, Boyd fell behind Anderson 2-0, then threw a changeup low on the outside corner. Anderson sliced it to the opposite field, and it landed just short of the wall as right fielder Nicholas Castellanos gave chase.
"I executed my pitch, and he hit it," Boyd said.
Boyd calmly retired Yoan Moncada to finish his first professional shut Anderson was ready for an offspeed pitch.
"I was just kind of looking for something slow," he said. "I thought he might throw a changeup there, because he'd been doing it to me all game."
Boyd (6-10) allowed only two runners -- a walk to Rob Brantly in the third and Anderson's double. He struck out five and threw 121 pitches -- his big-league high.
"That's the best slider he's had since he got here, and his other pitches were all good as well," Tigers manager Brad Ausmus said. "Obviously, you aren't going to throw a no-hitter for 8 2/3 innings without everything working."
The 26-year-old had not thrown a complete game in 52 previous major league starts and had never thrown a nine-inning complete game in 121 previous professional starts. His only previous complete games were an eight-inning three-hitter for Triple-A Toledo in a 1-0 loss to Durham this July and a seven-inning 3-1 win for Class A Dunedin over Daytona in 2014.
"When you get ready for the season, you train to pitch deep into October," Boyd said. "You shouldn't be tired in the middle of September."
Miami's Edinson Volquez has the only no-hitter in the majors this year, against Arizona on June 3.
This was the sixth time this season that a no-hitter was broken up in the ninth inning or later -- and Boyd was the first pitcher to have his bid broken up with one out to go.
Castellanos was playing his 10th big league game in right field, a position he was moved to this month to let Jeimer Candelario play third base. MLB's Statcast system projected that Anderson's drive would result in a base hit just 29 percent of the time, based on its launch angle and exit velocity.
Anderson's hit went to an area between fielders, though, in the gap in right-center. Ausmus, who regularly used defensive replacements for Castellanos at third base, was angered when asked whether he had considered a change in right.
"That's a bad question, because no one would have caught that ball, and if the hit doesn't go to right, no one even asks me about it," Ausmus said. "I've defended for Nick to win games. I'm not going to do it with a 12-0 lead."
Chicago, which has not been no-hit since 2011, broke up a bid by Colorado's Kyle Freeland in the ninth inning July 9.
"I wasn't even thinking about that," White Sox manager Rick Renteria said. "I just wanted to grab a bat."
Detroit hasn't had a no-hitter since Justin Verlander's at Toronto on May 7, 2011.
Catcher Bryan Holaday, who debuted with the Tigers the next year, seemed more upset than Boyd about Anderson's hit.
"It is a just as much of a dream for us as the pitchers, because we're working together the whole game," he said.
Boyd, acquired in 2015 when the Tigers traded David Price to Toronto, was helped a couple times by fine defensive plays. Shortstop Dixon Machado went deep into the hole to field Avisail Garcia's second-inning grounder, and first baseman Efren Navarro made an over-the-shoulder catch of Anderson's foul pop in the sixth.
Chicago starter Dylan Covey (0-6) allowed five runs, seven hits and four walks in 3 2/3 innings.
Castellanos extended his hitting streak to a career-long 14 games with a two-run double in the third, and Mikie Mahtook's two-run homer off Chris Beck made it 7-0 in the fifth, leaving the focus squarely on Boyd.
Castellanos kept Detroit's offense rolling in the bottom of the sixth with a two-run homer, and Candelario's three-run shot in the eighth made it 12-0.
  The crowd let out a roar when Boyd took the mound for the ninth. He retired Engel on a foul popup to third and grounded out to second. Three pitches later, Anderson silenced the crowd.
"No one wants to have a no-hitter thrown against their team," Avisail Garcia said.