Former NFL player Tyler Sash dead at 27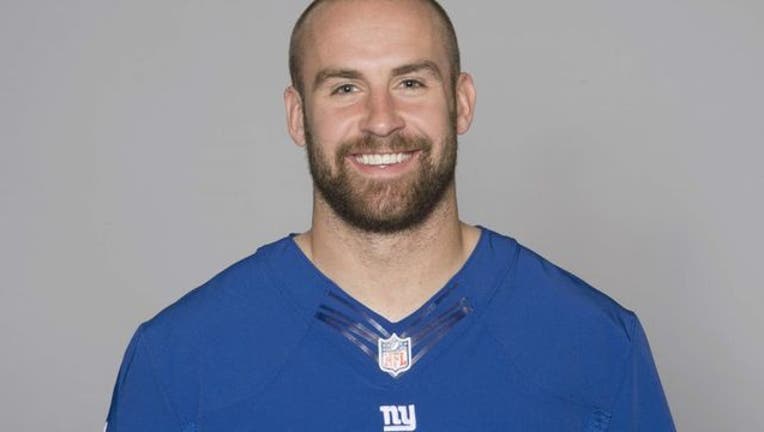 article
IOWA CITY, Iowa (AP) –  Tyler Sash, a standout safety at Iowa who won a Super Bowl with the New York Giants, has died, the state medical examiner's office said Tuesday. He was 27.
John Kraemer, the director of forensic operations for the medical examiner, told The Associated Press his office is investigating Sash's death along with police in Oskaloosa, Iowa, Sash's hometown.
Oskaloosa police said in a statement that emergency services were called to a residence Tuesday morning in response to an unresponsive male, which they said turned out to be Sash.
Foul play was not suspected. No cause of death has been determined, Kraemer said, and an autopsy was scheduled for Wednesday morning.
"We were all deeply saddened today to hear of the passing of Tyler. Our thoughts and prayers go out to Tyler's family and friends and all the Hawkeyes he was so proud to represent," the Giants said in a statement.
Sash started 37 games for the Hawkeyes from 2007-10, earning first-team All-Big Ten honors as a senior. He was fourth all-time in interception return yardage in the Big Ten when he graduated, and his 13 picks are fifth-best in school history.
One of the best games of Sash's career came in 2009 against Iowa State, whom the Hawkeyes face on Saturday in Ames. Sash collected three interceptions in Iowa's 35-3 victory, and the Hawkeyes went on to win 11 games and the Orange Bowl that season.
Sash played two seasons with the New York Giants, winning a Super Bowl ring in 2011. He was suspended for four games in 2012 for violating the NFL's performance-enhancing substances policy by testing positive for Adderall, a stimulant used primarily to treat attention deficit hyperactivity disorder and the sleep disorder narcolepsy.
The Giants cut ties with Sash prior to the 2013 opener, reaching an injury settlement after he sustained a concussion in the preseason finale against New England.
Sash was arrested in May 2014 in Oskaloosa after police said he led officers on a four-block chase with a motorized scooter before running into a wooded area. Officers say Sash was shocked with a stun gun after he refused to be handcuffed.
Sash later pleaded guilty to public intoxication and was fined $65.
Paki O'Meara, a former Iowa running back and teammate of Sash, described him as a quiet guy who came alive on game day.
"To think of somebody that was so selfless and gave so much, such a good guy, I'm just really shocked," O'Meara said during a radio interview with KXNO in Des Moines.
Former Giants player Antrel Rolle tweeted his condolences to Sash's family.
"This is heartbreaking," wrote Rolle, who now plays for Chicago. "Feels like I am dreaming. I am literally hurting right now."
Iowa coach Kirk Ferentz abruptly cancelled his weekly press conference Tuesday before addressing Sash's death in a statement.
Ferentz will meet with reporters Wednesday.
"We are all very saddened to hear about the untimely loss of Tyler," Ferentz said. "It is always so difficult when it involves someone this young. Our heartfelt condolences and prayers go out to Tyler's family during this extremely difficult time - and we want them to know they are not in this alone."