Harvey rediscovers form, leads Mets over White Sox 1-0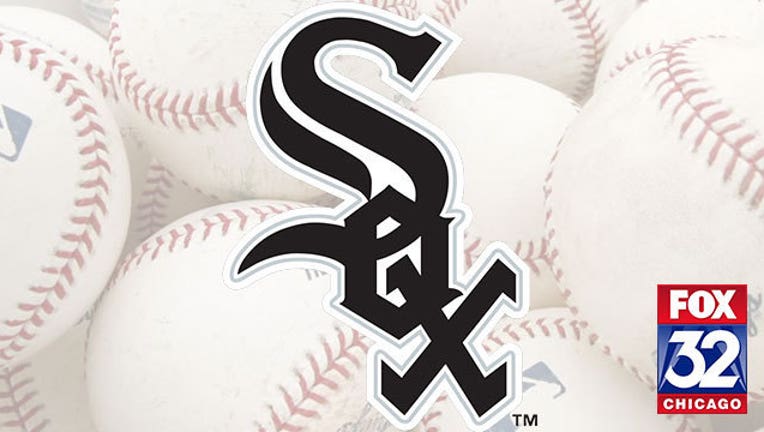 article
NEW YORK (AP) - On the mound in the seventh inning for the first time this season, Matt Harvey gave up his first walk of the game and his second hit, leading to a sacrifice bunt and a second-and-third jam.
"You kind of think about the worst at that point," he said. "You start getting some negative thoughts that creep in your head."
But 11 days after disappointed fans at Citi Field booed him like a villain, the Dark Knight was back — at least for one afternoon.
Harvey retired Todd Frazier on a foulout and J.B. Shuck on a grounder to escape trouble, Neil Walker homered off Jose Quintana on the second pitch of the bottom half and the New York Mets beat Chicago 1-0 Monday to send the reeling White Sox to their seventh straight loss.
"Today's a big first step," Mets manager Terry Collins said.
Addison Reed and Jeurys Familia got six straight outs to complete the two-hitter, preserving Harvey's first win since May 8. Harvey struck out six, walked two and threw four pitches of 98-98.5 mph after not topping 97.5 mph previously this season. He threw 61 of 87 pitches for strikes.
"A lot of it had to do with timing and staying over the rubber a little bit longer, so that would kind of free up everything, free up my arm basically to get to the arm slot that I needed to," Harvey said.
According to Collins, Harvey's attitude adjustment was more important. Smiles replaced scowls in recent days.
"When you're mentally strong, you don't worry about the other stuff. You fight through it," the manager said. "And that's the Matt Harvey that we always knew. He could give up a home run and retire 16 in a row after. It never bothered him."
Harvey (4-7) has been one of baseball's biggest puzzles. After a successful return last year from Tommy John surgery, he was coming off three straight losses in which he allowed 19 runs and 27 hits, and he struck out a career-low one last week at Washington. His ERA had risen to 6.08.
He wasn't even among the leaders in clubhouse basketball, trailing Eric Campbell (listed as "Soup"), Jacob deGrom, Kevin Plawecki and Jim Henderson in the standings scrawled in red on athletic tape affixed to the wall adjacent to Harvey's locker.
Two weeks ago, he was booed at Citi Field when he lasted just 2 2/3 innings against the Nationals. This time, fans stood and cheered when he got two strikes on Jose Abreu in the fourth.
"You try to reinforce to him that he is as good as his numbers say," said Walker, who hit his 12th homer.
Harvey had thrown to teammates Matt Reynolds and Alejandro De Aza in a simulated game Friday trying to regain his form.
"It started feeling better," Harvey said, "so had a lot of confidence going into the game."
With both teams wearing special Memorial Day uniforms with camouflage lettering and trim, Harvey retired his first 13 batters before Shuck lined a single to left. Shuck got doubled up when first baseman Wilmer Flores made a diving catch on Brett Lawrie's liner.
"The play of the game for us, no doubt." Collins said.
Harvey was at 70 pitches through six innings, facing the minimum 18 hitters. Collins decided against removing him then.
"Maybe it's going so easy today that he needs to get through a bigger inning," he said.
Adam Eaton walked on a 3-2 pitch leading off the seventh and Abreu grounded a single on the next pitch. After a mound visit from pitching coach Dan Warthen, Melky Cabrera sacrificed before Harvey worked out of trouble.
"For all the notoriety of him struggling," White Sox manager Robin Ventura said, "he wasn't struggling today."
DOING IT AGAIN
In his only previous start against the White Sox, Harvey retired his first 20 batters before Alex Rios beat out an infield single on May 7, 2013, the only runner he allowed over nine innings during a game the Mets won in the 10th.
BACK ON THE HORSE
After wasting a four-run lead in the Mets' win over Los Angeles on Friday and giving up a pair of ninth-inning runs in Sunday's loss, Familia converted his 33rd consecutive save chance, including 17 this year.
FIRSTS
Mets rookie Ty Kelly singled in the fifth for his first major league hit.
COMING UP NEXT
Acquired from San Diego last weekend for $1, first baseman James Loney reported to the Mets and will be active for Tuesday night's game.
TRAINER'S ROOM
Mets: Wright missed his third straight game with a herniated neck disk and will be examined Monday. Collins is worried Wright might go on the DL.
UP NEXT
LHP Steven Matz (7-1), who has won seven straight starts, is to take the mound Tuesday night or New York against Mat Latos (6-1).