Heat set franchise shooting record, roll past Bulls 129-111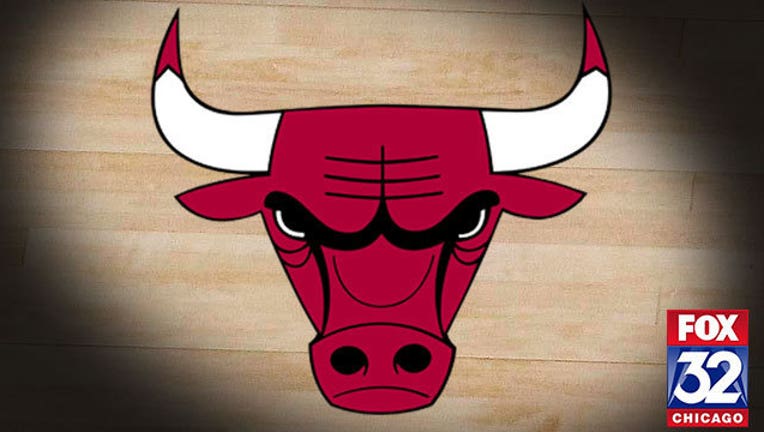 article
MIAMI (AP) — All the Miami Heat did was put together the best shooting night in franchise history, an effort that matched the NBA's top performance from the floor in the last 18 years.
This Joe Johnson move already looks like a winner.
The Heat shot 67.5 percent, set a season high for points and beat the Chicago Bulls 129-111 on Tuesday night. Hassan Whiteside scored a career-high 26 points and had 14 rebounds, and Johnson had 24 points in his Miami home debut.
Miami's 52-for-77 shooting was the best since Utah shot exactly that on Feb. 27, 2010, and no team has done better from the field since the Los Angeles Clippers connected on 69.3 percent of their shots on March 13, 1998.
"The game felt effortless offensively," Heat coach Erik Spoelstra said. "We're not calling specific play calls to say, 'OK, this is for you, you get your shot.' It's five-man basketball, guys are making the right play and if you see somebody open you follow the fundamental law of basketball and throw it to them."
Heat guard Dwyane Wade was more succinct.
"I have no idea," Wade said.
Clearly, neither did the Bulls. It was the worst field-goal percentage defense night for Chicago since the stat started being charted by STATS in the 1983-84 season, and after the Bulls got within 108-102 with about 5 minutes left they got outscored 21-9 the rest of the way — taking a loss that knocked them out of the top eight in the Eastern Conference.
"A terrible defensive effort on our part," Chicago's Pau Gasol said. "We knew that this team was a high-scoring team in the paint, we didn't force them to take 3s, we didn't force them to take long shots. They pretty much got everything that they wanted."
Derrick Rose returned from a three-game absence because of injury and scored 17 points for Chicago, which lost for the 17th time in 25 games. Gasol had 15 points, nine rebounds and six assists, and Taj Gibson added 13 points for Chicago — but left in the third quarter with a right hamstring injury, grabbing at it and wincing in pain.
"I liked how I played," Rose said.
No team had shot better in an NBA game this season than the 61.8 percent posted by San Antonio against Philadelphia on Dec. 7. The Heat topped that easily, with Deng, Whiteside and Johnson combining to shoot 26 for 34. Deng scored 20, Wade had 18 and Goran Dragic finished with 17 points and 11 assists.
Johnson is now 2-0 with the Heat, his first time winning back-to-back games in nearly three months.
"Great pickup, Heat," Whiteside said. "He's an amazing player and I'm glad he's on our side."
The Heat improved to 5-2 in seven games since Chris Bosh became inactive because of a blood clot in his leg. Neither Bosh nor the team has offered any specifics or updates on his condition.
TIP-INS
Bulls: Aaron Brooks scored 16 points. ... The change in Chicago's defensive numbers are staggering. The Bulls allowed 99.7 points on 41.6 percent shooting in their first 34 games, and in 25 games since have given up more than 106 points on 46 percent shooting. ... Rose played 24 minutes, with the Bulls going in saying they would be cautious in his return game.
Heat: Johnson passed Reggie Theus for 50th on the NBA's career scoring list with his seventh point Tuesday. ... Deng, who was with the Bulls for 10 seasons, had warm embraces for several Chicago staffers at halftime. ... The Heat paid tribute to longtime team broadcasters Eric Reid and Jose Paneda to commemorate their 2,000-games-called milestones. Reid and Paneda have been with the franchise since its inaugural season.
WHITESIDE'S DOMINANCE
Whiteside has nine double-doubles in 11 games off the bench for the Heat, while generally playing starters' minutes. Whiteside has double-doubles in each of his last six games, something no Heat reserve had ever done.
CELEB WATCH
Golfer Matt Kuchar — in town for this week's World Golf Championship at Doral — made a pair of chips from midcourt during a timeout, earning $10,000 for charity. Also courtside were a pair of retired professional hitters, baseball's Mike Lowell and boxing's Floyd Mayweather Jr. Miami clothier Kenny Sager was in the crowd as well, his birthday celebration marked by Heat mascot Burnie covering him with silly string.
UP NEXT
Bulls: Visit Orlando on Wednesday.
Heat: Host Phoenix on Thursday.