Heyward gets 1st hit with Cubs in 4-2 loss to Rockies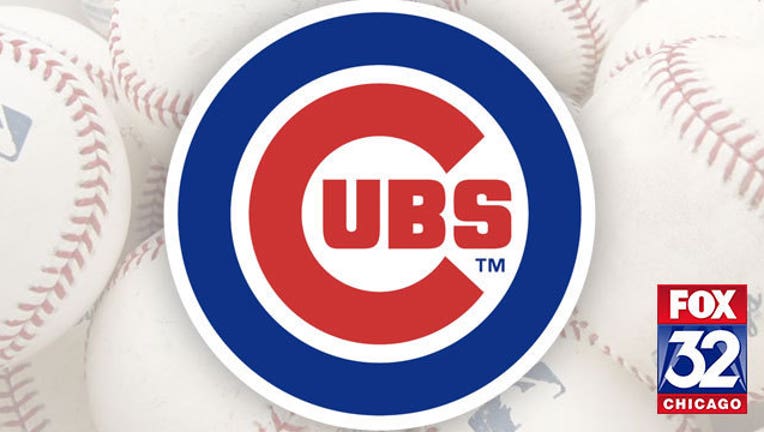 article
SCOTTSDALE, Ariz. (AP) — Jason Heyward hit a solo home run for his first hit with the Cubs in the Colorado Rockies' 4-2 victory over a Chicago split squad on Monday.
Heyward, who left St. Louis in December for a $184 million, eight-year deal with the rival Cubs, pulled Jon Gray's 96 mph fastball onto the grassy hill over the right-field wall in the first inning. He had been 0 for 4 in two games.
"I've had good at-bats the last couple days," Heyward said. "I know what I have to do get myself ready and (the Cubs) let each one of us do that as players. It's been fun, a great atmosphere to come into every day and come to work."
Anthony Rizzo also hit a 452-foot solo homer to straightaway center off Gray, who walked three while getting eight outs in his second outing.
Aaron Brooks gave up a single to Nolan Arenado and a walk while striking out two in two scoreless innings for the Cubs. It was his first start since being acquired from Oakland in a trade last month.
Colorado's D.J. LeMahieu had an RBI double and made three fine defensive plays at second base.
STARTING TIME
Cubs: The Feb. 25 trade was Brooks' second in seven months. Kansas City sent him to the Athletics in July.
Rockies: Gray was helped by LeMahieu's defense on hard-hit grounders, one a sliding stop with the bases loaded to the end the second.
Gray threw 26 of 49 pitches for strikes as he worked on a new curveball.
"It was better the last time out than it was today," Colorado manager Walt Weiss said. "But he's making progress."
TRAINER'S ROOM
Rockies: LF Gerardo Parra started and went 1 for 3, two days after leaving a game with right heel soreness. . Weiss said LHP Chris Rusin (finger), scratched from Friday's start, was "considerably better."
GONE QUICKLY
Heyward's 385-foot, line-drive homer had an exit velocity of more than 107 mph, according to MLB's Statcast. Only one of his 13 regular-season home runs last year was hit harder.
DIAZ UPBEAT
Rockies reliever Jairo Diaz smiled as a reporter approached. The 24-year-old is trying to stay positive despite needing season-ending Tommy John surgery.
"Before this I had a big chance to make the team," Diaz said, his right elbow wrapped in ice.
Diaz was injured in Saturday's appearance against San Diego. He's expected to have surgery in a couple of weeks.
MATZEK'S FUTURE
Weiss is seeking the best plan for LHP Tyler Matzek, who is struggling with mental health issues.
Matzek, diagnosed with performance anxiety, was scratched from a "B'' game appearance Sunday. He didn't get anybody out in his spring debut last week.
CHICKEN PARM
The Rockies knew they weren't the top sports story in Denver. Not with Peyton Manning holding his retirement news conference a month after leading the Broncos to a Super Bowl title.
"He's had an unbelievable career," Rockies center fielder Charlie Blackmon said. "I'm glad he chose to finish his career in Denver and it's awesome he went out on top. And he makes the best commercials ever."
UP NEXT
Cubs: RHP Kyle Hendrick starts Tuesday against Clayton Kershaw and the Los Angeles Dodgers.
Rockies: RHP Shane Carle starts Tuesday against Kansas City.