Heyward homers again as Cubs tie Angels 8-8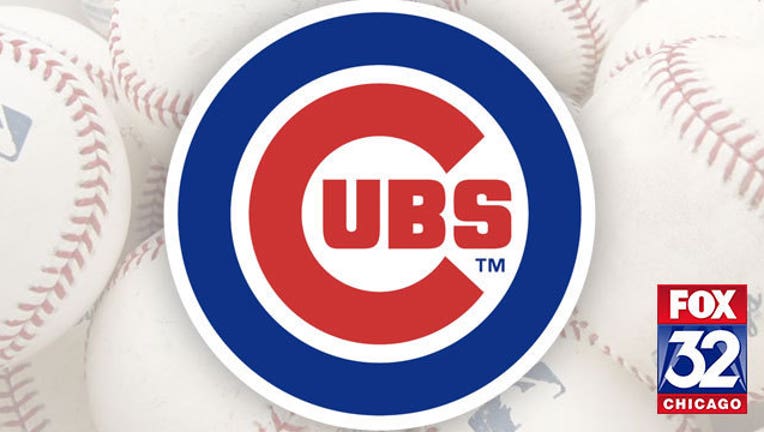 article
TEMPE, Ariz. (AP) — Jason Heyward homered for the second straight game and Anthony Rizzo also connected as the Chicago Cubs tied the Los Angeles Angels 8-8 at spring training on Monday.
Heyward's three-run shot homer off Nick Tropeano cleared the bullpen in right field in the third inning.
Mike Trout and Albert Pujols hit back-to-back homers in the Angels' five-run fourth against Kyle Hendricks. Pujols' fifth of the spring cleared the hedge behind the left-field berm.
Heyward, who went deep in Sunday's game in Mesa despite being hounded by a swarm of bees, was 1 for 3 on Monday.
The Cubs stopped a three-game losing streak while the Angels had their fifth tie in Cactus League action. The teams meet in the season opener April 4 in Anaheim.
Andrelton Simmons was 3 for 3 with a pair of doubles for the Angels. He also swiped home as part of a double steal in the fourth.
STARTING TIME
Cubs: After yielding the homers to Trout and Pujols, Hendricks made what he said was the biggest mistake — a walk to Kole Calhoun that led to three more runs in the fourth.
"Solo home runs won't beat you," he said. "The walk and I left a changeup up (later) in that inning."
Hendricks, the fifth starter for the Cubs, will pitch Sunday in an exhibition game against the Angels in Anaheim and then will start against Arizona in the weekend series. He entered the game with a 1.89 ERA, among the best in baseball in the spring, indicating he wasn't feeling the pressure of fitting in on a team with high expectations.
"I know the confidence they have in me," he said. "It's just healthy competition."
Angels: Tropeano had been weakened by the flu, but made his first start since March 16.
He allowed five runs, all in the third inning. Tropeano gave up six hits, including the two homers, walked two and struck out two. His spring ERA is 7.82 as he bids for a spot in the rotation.
"I fell into some deep counts and threw a lot of pitches," Tropeano said. "My mechanics were out of whack and I was trying to rush it a little bit."
TRAINER'S ROOM
Angels: Geovany Soto was the DH a day after the veteran catcher took a foul ball off his right hand. He was 0 for 3 with two strikeouts.
UP NEXT
Cubs: Jake Arrieta, recovered from a blister that shortened his previous outing, goes in his last start before opening day. He'll face Sonny Gray and the A's at Sloan Park in Mesa on Tuesday.
Angels: Garrett Richards, Arrieta's mound opponent next week in Anaheim, tunes up with a Cactus League start against Trevor Bauer and the Indians in the spring finale Tuesday at Tempe.