Illinois posts costly 34-14 win over Western Illinois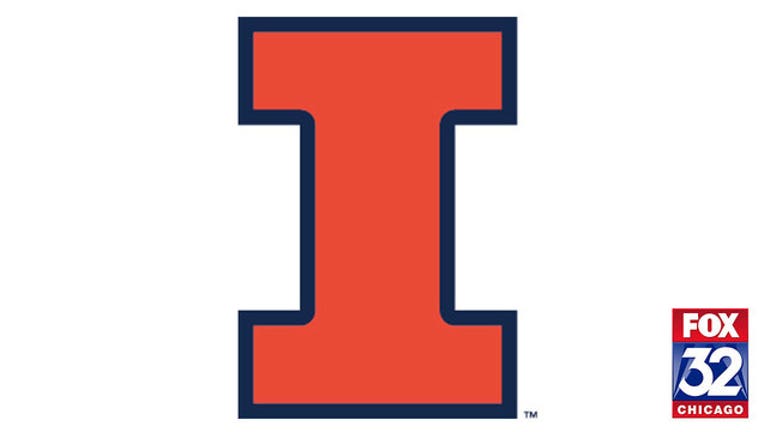 article
CHAMPAIGN, Ill. (AP) - Illinois beat Western Illinois 34-14 Saturday, but the victory came with a price.
Illinois quarterback AJ Bush injured his left leg in the first quarter and didn't return. M.J. Rivers finished the game, providing a needed spark for an Illinois offense that's had trouble getting started early in both games this season.
While Bush's injury didn't appear serious, Illinois coach Lovie Smith declined to provide specifics.
"I'm coach Smith, not Dr. Smith," he said. "We'll see what the doctor says on Monday."
For the second week in a row, the Illinois offense has been ineffective in the first half. Smith couldn't explain the team's slow, mistake-plagued starts.
"Early struggles are like any struggle," he said. "The guys were as pumped up as ever before kickoff, so it certainly wasn't a matter of not having enough energy. We'll evaluate our mistakes when we watch video on Monday."
Rivers was 9 of 16 for 105 yards and two touchdowns for Illinois (2-0). Mike Epstein rushed for 105 yards on eight carries. Reggie Corbin ran for 63 yards and one touchdown on 15 carries.
Sean McGuire went 24 for 36 for 276 yards, two touchdowns and two interceptions for Western Illinois (0-2). Tony Tate rushed for 41 yards to lead the Leathernecks.
Illinois also lost wide receiver Edwin Carter, injured while making his second touchdown catch of the game. Carter was seeing more playing time Saturday because of the season-ending injury to star receiver Mike Dudek last week.
McGuire was sharp early in the game, but the Illini adjusted at halftime and McGuire was forced to scramble often to avoid pressure. One of his two interceptions came as he was chased from the pocket. Michael Marchese intercepted for Illinois and returned it 41 yards to the 3. Reggie Corbin ran it in on the next play for Illinois.
While coach Jared Elliott's Leathernecks went to the pass often throughout the game, the Illini kept the ball mostly on the ground because of windy conditions.
"We didn't plan on passing much in the first half, but we had some problems getting the run going," Smith said. "But once we got our running game going, it opened up the passing game for us."
KEY PLAY
Carter's second touchdown catch gave Illinois its first lead of the game early in the second quarter, but it was a costly catch. Rivers faded back, threw high into the end zone and Carter had to leap to catch it. He was hit hard just below the knees and did a complete flip in the air, landing on his head. He held onto the ball.
Carter was able to leave the field with assistance and did not return. The extent of his injury was not known.
LONG KICK
Chase McLaughin's 54-yard field goal for Illinois early in the third quarter was the third-longest field goal in school history. It was the longest Illini field goal since 2012.
THE TAKEAWAY
Both Kent State and Western Illinois were expected to be easy nonconference wins for the young Illini. Both were victories, but neither came easily.
While Rivers was able to spark the offense, it's unlikely he will slide into the starting spot unless Bush's injury is serious.
When healthy, Bush is a dual-threat who can run at will. But except for the third quarter of the opener, he's had difficulties moving the Illinois offense.
BY THE NUMBERS
Illinois is 16-0 against the other state universities located in Illinois. The Illini are also 16-0 against FCS opponents.
Illinois has scored more points in each of its first two games this season than it did in any one game in 2017.
Before scoring 14 points on Saturday, Illinois had outscored Western Illinois 65-0 in their previous two meetings.
UP NEXT
Western Illinois hosts Montana next Saturday.
Illinois faces South Florida next Saturday at Soldier Field in Chicago.