Illinois shuts out Western Illinois, 44-0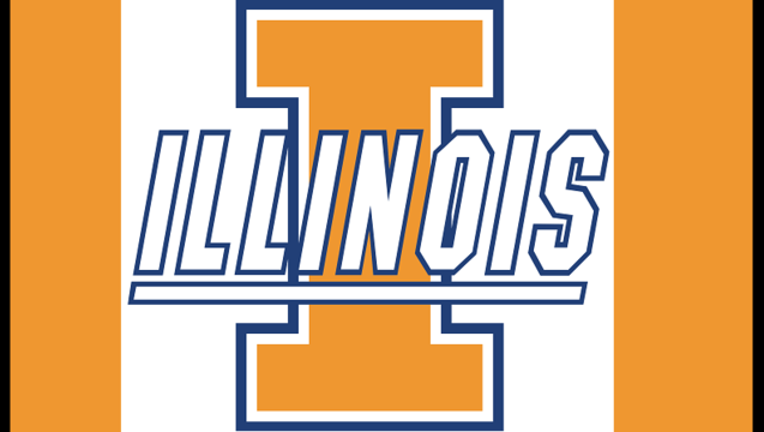 CHAMPAIGN, Ill. (AP) - A season ago, Illinois games against Youngstown State, Texas State and others that Big Ten teams are expected to coast through turned into nail-biters.
On Saturday, the Illini (2-0) put together some proof that they can handle the teams they're supposed to, blowing out Western Illinois 44-0, a second-straight easy win after the 52-3 demolition of Kent State in the opener.
But even in a shutout win over the Football Championship Subdivision Leathernecks, Illinois showed cracks. The Illini turned the ball over four times and struggled to run much of the game against a limited Leatherneck defense.
"It's a lot more positive going out there trying to fix things when you win 44-0," Illinois coach Bill Cubit said. "We've got a big one coming up and we'll see where we're at."
The shutout was Illinois' first since a 44-0 win over Charleston Southern in 2012.
"We've got to figure out some things out offensively, because the offensive performance today was not good," Western Illinois coach Bob Nielson said.
Illinois quarterback Wes Lunt was 33-46 for 316 yards and a touchdown, as well as one interception. Geronimo Allison, known as G-Mo in the locker room, was Lunt's favorite target with eight catches for 124 yards.
"G-Mo did a great job," Lunt said. "I trust him so much."
Lunt had 240 yards by halftime and Illinois carried a 30-0 lead into halftime.
The Illini also scored off a blocked punt. Jaylen Dunlap blocked a Nathan Knuffman punt with just under three minutes left in the second quarter and Marchie Murdock picked the ball up and ran 12 yards for the score and a 27-0 lead. Knuffman had two punts blocked a week earlier against Eastern Illinois.
Western Illinois' offense ended the first half with five punts, a pick and a single first down. The Leathernecks held the ball for a skimpy 6:25 of those first 30 minutes.
The Leathernecks were coming off a 35-3 win over fellow FCS school Eastern Illinois. But the step up to a Big Ten team was a struggle. The Leathernecks finished the day with 141 total yards. One play midway through the third quarter summed up Western Illinois' offensive frustration.
After scooping up an Illinois fumble, Western drove into Illinois territory. But the opportunity to at least put some points on the scoreboard and cut a 30-point lead ended when quarterback Trenton Norvell looked deep to receiver Lance Lenoir but instead threw straight at Illinois safety Taylor Barton. It was Barton's second interception of the day.
Norvell finished 8-18 for 22 yards and two interceptions.
A week after he piled up 280 all-purpose yards, Lenoir was controlled by Illinois. The junior finished with 31 all-purpose yards, including two catches for 0 yards.
Saturday was another confidence-builder for an Illinois team that needed a couple of weeks to ease into the season.
It's been just over two weeks since head coach Tim Beckman was fired, a Friday-afternoon surprise that came just a week before the opener. An investigation by a university-hired law firm into allegations of mistreatment by players found what the university said was evidence that Beckman interfered in player medical decisions. He has denied that.
Cubit took over as interim coach.
Illinois' real tests are ahead.
Next Saturday the Illini travel to North Carolina, the first Power 5 school on their schedule and their first road game of the year. Two weeks later, the Big Ten season opens in Champaign.
"It's early in the season. It's not even conference play yet," Barton said. "We've just got to make sure we don't get satisfied with what we're doing and we keep pushing."
In spite of the final score, Cubit won't have to look far for problems Illinois needs to address.
The four Illini turnovers included one Lunt interception and three fumbles. But Illinois managed to recover a fourth fumble, and Lunt had a second interception on a badly overthrown ball overturned when replays showed the defensive back let the ball hit the ground.
Illinois also struggled to run the ball.
The Illini finished with 147 yards and a pair of 1-yard touchdown runs by Josh Ferguson and Henry Enyenihi. But most of those yards came in the second half with the game already in hand.
Up a comfortable 17-0 late in the second quarter, the Illini tried to shove the ball into the end zone on the ground from the Western Illinois 18-yard line. They ran on five of the next six plays, but couldn't move a Leatherneck line anchored by 290-pound tackles Kris Harvey and Gavin Ricketts.
Illinois stalled at the 4 and settled for a Taylor Zalewski field goal for a 20-0 lead.
"I don't care how we move the ball. Some teams, (running) is what they do in order to survive," Cubit said. "To me, all those passes outside, they're all (like) runs."
Keyshawn Vaughn led Illinois on the ground with 53 yards on 15 carries.