Illinois survives Blue Raiders 27-25 with late field goal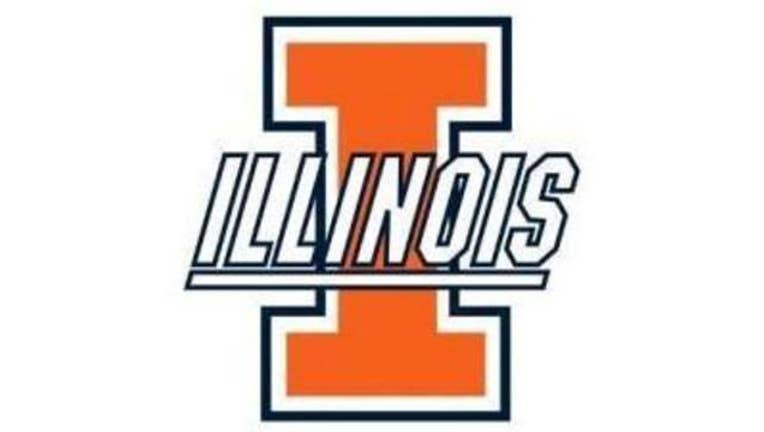 article
CHAMPAIGN, Ill. (AP) — After Taylor Zalewski's 51-yard field goal gave Illinois a 2-point lead with 2:09 to play Saturday, the struggling kicker got a playful shove from one of his lineman, and a hug around his helmet from relieved quarterback Wes Lunt.
But to really celebrate, they had to wait.
With more than two minutes to work with, Middle Tennessee's Brent Stockstill led the Blue Raiders back up the field, far enough to set up a 43-yard field goal try for Cody Clark with eight seconds to play.
Clark drilled the kick wide left, Blue Raiders coach Rick Stockstill's head slumped low as he squatted in front of the Middle Tennessee sideline and Illinois (3-1) ran out the clock to win, barely, 27-25.
Zalewski missed a field goal earlier Saturday and two in last week's loss at North Carolina after struggling for most of 2014. But he was confident his 51-yarder, 3 yards short of a career long, would be good from the moment he hit it.
"I have a new approach this year," Zalewski said. "It doesn't matter what happened that last kick. Last year just didn't go well. It was a tough year, we all know that."
Rick Stockstill, on the other hand, didn't have a lot of confidence that the Blue Raiders (2-2) would get the win with Clark kicking from 43 yards out.
"Not really. I mean we've been inconsistent this whole year," he said. "I'm not going to lie to you and say I thought it was he was going to make it."
Coming off the 48-14 loss to North Carolina and with Big Ten play starting next Saturday against Nebraska, the Illini badly needed a win.
And they'll take a home squeaker to a Conference USA team.
"I've never seen an ugly win," interim coach Bill Cubit said. "It's either a win or a loss."
But the game raised serious questions for Illinois, and Cubit admitted "We didn't play really well."
Brent Stockstill, the coach's son, led the Blue Raiders on three long fourth-quarter drives, two of them for touchdowns that brought Middle Tennessee back from a 24-12 deficit to a 25-24 lead.
The lefty quarterback finished 29 of 42 for 330 yards and three touchdowns.
And two Blue Raiders were in double figures for catches: Ed Batties with 13 for 175 yards and two touchdowns and Richie James with 12 balls for 141 yards and a score.
And Illinois' offense, after an easy scoring drive to open the game, struggled.
Lunt finished 29 of 49 for 238 yards and a touchdown. But he and his receivers were often on different pages, with Lunt sometimes throwing to empty space where it looked like a receiver was supposed to be.
Cubit chewed out receiver Marchie Murdock on a key third down play in the fourth quarter as Illinois tried to build on a 24-19 lead. The receiver cut toward the middle of the field from the sideline as Lunt threw toward where Murdock had been.
"I think a few of them, I saw different coverage than they did," Lunt said. "Some of those times when the ball sails high, it's supposed to be converted to a different route, so I think that's where the miscommunication was."
Lunt's top target was Geronimo Allison, who caught 10 balls for 128 yards.
A week ago Cubit complained that his receivers were dropping passes. On Saturday, he said Illinois' passing game, the heart of its offense, needs work.
"The one guy we can count on right now is (Allison), but we've got to get those other guys up to par," he said. "If we don't soon, it's going to be an issue. More of an issue."
While the offense struggled, special teams also produced points for the Illini.
With nine minutes left in the first half and Middle Tennessee punting from its 25, Illinois' Caleb Day hovered near the line. He looked as if he would peel off to help set up a return but at the snap charged hard for punter Trevor Owens and batted the ball down. It squirted to the end zone where Clayton Fejedelem fell on it for the touchdown and a 14-3 lead.
Illinois coaches and players talked all week about Middle Tennessee's offense, and the fact that it has twice scored 70 points this season. But those performances were against Jackson State and Charlotte.
Rich Stockstill said Middle Tennessee's offense started to move when he decided to stop trying to run and just let his son throw the ball.
"In the fourth quarter we realized if we were going to have a chance to win this game, we were going to have to throw it on every down," he said.
___
AP College Football website: www.collegefootball.ap.org
Follow David Mercer on Twitter, davidmercerAP