Janmark scores twice as Stars beat Blackhawks 4-3 in OT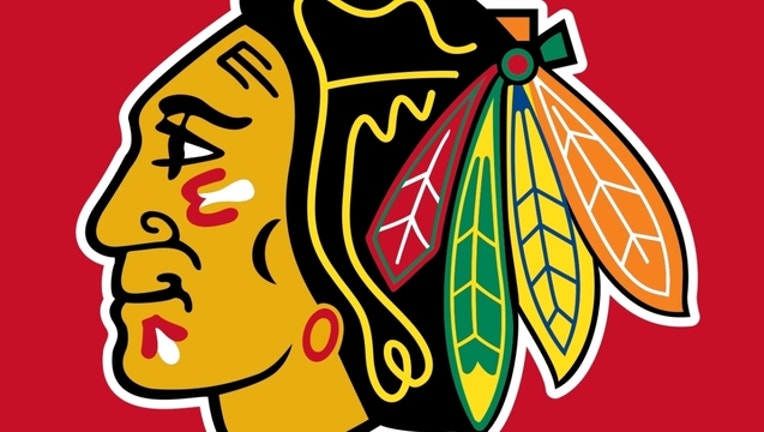 article
CHICAGO (AP) -- Mattias Janmark has good days and bad days in his return from an unusual knee injury.
This one was pretty nice.
Janmark scored his second goal of the game 51 seconds into overtime and the Dallas Stars beat the Chicago Blackhawks 4-3 on Thursday night for their third consecutive victory.
"We played 55 good minutes today, which is a good sign, and we competed," Dallas coach Ken Hitchcock said. "Competed like heck. We deserved to win and you know for me we're trying to build something, but you build it through the really tough times at the start of the year."
Janmark made his NHL debut in 2015 and had 15 goals and 14 assists in 73 games during his rookie season. But the Swedish forward missed all of last year with a joint disorder in which the bone underneath the cartilage dies because of reduced blood flow, contributing to Dallas' tumble down the standings.
He looked just fine against Chicago, stuffing home a wraparound in the first period and beating Corey Crawford with a little wrist shot over the goaltender's right shoulder in overtime.
"It's a constant struggle with all the games," Janmark said. "Sometimes you feel great and then sometimes you go through a couple games where you don't feel as great, so I think it's going to take some time and I'm probably going to go up and down a little bit more, but I think overall I've been able to play on a good level."
Radek Faksa had a goal and an assist and Remi Elie also scored for Dallas, which has won five of six overall. Ben Bishop made 19 saves in the Stars' first win against the Blackhawks since a 6-2 victory at Chicago on March 22, 2016.
The Central Division rivals play again in Dallas on Saturday night.
Patrick Kane had a goal and an assist for the Blackhawks, who dropped to 1-1-1 in a seven-day stretch with five games. Alex DeBrincat and Artem Anisimov also scored, and Nick Schmaltz had two assists.
Chicago trailed 3-2 before Kane redirected defenseman Gustav Forsling's shot past Bishop at 4:34 of the third. Kane has at least one point in eight of his last nine games.
"Good first 10 minutes of the third," Blackhawks coach Joel Quenneville said. "I thought we slowed down a bit again after we tied it up."
Elie, who replaced an ailing Martin Hanzal in the lineup, had three good looks at a potential go-ahead score with about 5 1/2 minutes left, but Crawford turned him away each time. Crawford finished with 31 saves.
The Blackhawks went 0 for 3 on the power play in the third and 1 for 7 with the man advantage overall.
"We lost momentum in the game with our power play tonight," Quenneville said.
Dallas led 2-1 after a strange first period. The Stars jumped in front on Janmark's fifth of the season at 14:46, but the Blackhawks responded nine seconds later on DeBrincat's wrist shot by Bishop on the stick side.
It was DeBrincat's fourth goal in his last three games and 10th of November, making him the first rookie in franchise history with 10 goals in a calendar month, according to the Elias Sports Bureau.
Chicago had four power plays in the opening period and was still outscored by Dallas with the man advantage. Faksa buried his first career penalty shot after Kane was called for hooking on a short-handed breakaway, making it 2-1 at 17:20.
Faksa has four goals in his last two games. He had a natural hat trick in Dallas' 3-0 win at Vegas on Tuesday night.
Chicago's fourth power-play opportunity carried over into the second, and it took advantage. With Elie in the box for slashing, Kane made a terrific pass to Anisimov in front for his ninth goal in November and team-leading 12th on the season.
Elie made up for the costly penalty later in the second. He went in all alone on Crawford after a nice pass from Faksa and scored his third of the season with a nifty move, making it 3-2 at 14:04.
NOTES: Hanzal was scratched with what Hitchcock called "general soreness." The 30-year-old Hanzal has been in and out of the lineup so far this season due to injuries. "We've learned to deal with it, but it's been very disappointing for him because he's been a very effective player every game he's played," Hitchcock said. ... The Blackhawks assigned forward Jordin Tootoo to Rockford of the American Hockey League.
UP NEXT
Stars: Take on Chicago on Saturday night and visit Colorado on Sunday night.
Blackhawks: Following the trip to Dallas, Chicago returns home to face the Los Angeles Kings on Sunday night.