Jimenez no match for Sale as Orioles fall to White Sox 7-1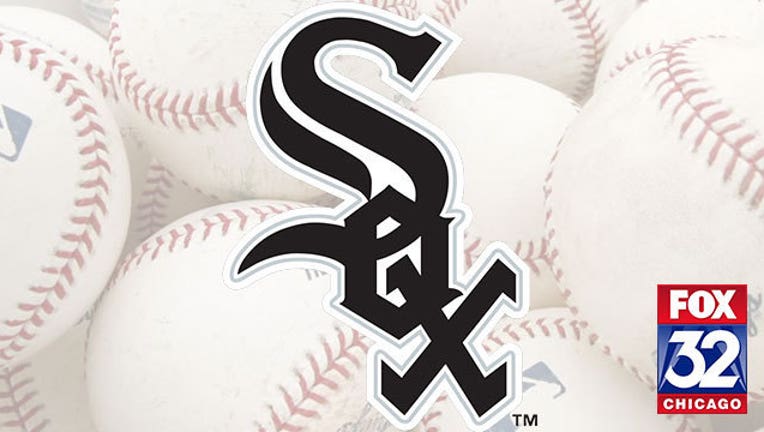 article
BALTIMORE (AP) - Facing Chicago White Sox ace Chris Sale, the Baltimore Orioles knew they needed a strong pitching performance from Ubaldo Jimenez to have a chance to win.
Jimenez kept the game close — for a while. Then, quite unexpectedly, his outing went bad in a hurry.
The White Sox sent 10 batters to the plate in a five-run fifth inning and cruised to a 7-1 victory Sunday for a split of the four-game series.
After Brett Lawrie put the White Sox ahead with a solo shot in the fourth inning, Chicago pulled away in the pivotal fifth. Jimenez gave up four hits, walked one and hit two batters before Jerry Sands ended the right-hander's outing with a two-run single that made it 6-0.
"Nothing changed," Jimenez said. "I think I had everything working. Just one of those innings that you just shake your head and go like, 'Wow, I can't believe this is happening.'"
Jimenez gave up six runs, seven hits and four walks in 4 2/3 innings. He's 0-3 with 6.53 ERA in his last four starts.
"Wasn't his day," manager Buck Showalter said. "He was a pitch or two from getting out (of the fifth). You knew the margin for error was going to be real short with Sale."
Off to the best start of his career, Sale (6-0) allowed one run, five hits and four walks over 5 1/3 innings. He's the first White Sox pitcher to win his first six starts in a season since Jon Garland went 8-0 in 2005.
Sale did not have a perfect inning, and the four walks were only one less than he totaled in his first five starts. But the Orioles didn't get a runner to third base until after he left.
"They worked him over a little bit," Chicago manager Robin Ventura said. "He wasn't as sharp as he's been, but even then he didn't give up anything."
Lawrie went 3 for 3 with two walks and his fourth home run. He went 6 for 14 in the series, along with assembling the first three-game homer streak of his career.
Nolan Reimold drove in the lone run for the Orioles, who fell to 9-3 at home with their second straight defeat at Camden Yards.
Give credit to Sale, who always found a way to get outs when he needed them.
"We all know he's going to be competing for a Cy Young Award this year," Showalter said. "To get him out of there before the sixth inning is over, you like your chances."
Baltimore got its lone run in the sixth. Chris Davis singled and advanced on a groundout before Reimold greeted Jake Petricka with an RBI single.
STRANGE HOP
The Orioles recorded an unusual 5-6-3 putout in the fourth inning. After Manny Machado dived for a grounder to third base, the ball caromed off his glove into J.J. Hardy's at shortstop, and the throw to first base was in time to retire Todd Frazier.
"I don't know if there will be a better play made the whole year," Showalter said.
ROBERTSON RETURNS
Chicago closer David Robertson was reinstated from the bereavement list after a three-day absence and worked the ninth inning.
TRAINER'S ROOM
White Sox: RF Avisail Garcia was held out of the lineup for the second straight day after straining his right hamstring running out a grounder on the final play of Friday's game. "He says it's a little better, but he has not been outside running or anything," Ventura said.
Orioles: Closer Zach Britton showed up with crutches and wearing a boot on his left foot, but he said his sore ankle won't be enough to put him on the DL. "Hopefully it's just a few days and maybe I can throw a bullpen or something or at least run on it and see how it feels." ... Hardy left in the sixth inning after fouling a ball off his left foot.
UP NEXT
White Sox: After taking Monday off, Chicago calls upon LHP Jose Quintana (3-1, 1.47 ERA) in the opener of three-game series against visiting Boston.
Orioles: Following a day off, the Orioles resume their 10-game homestand Tuesday night against the AL East rival New York Yankees.