Kane included in Blackhawks training camp roster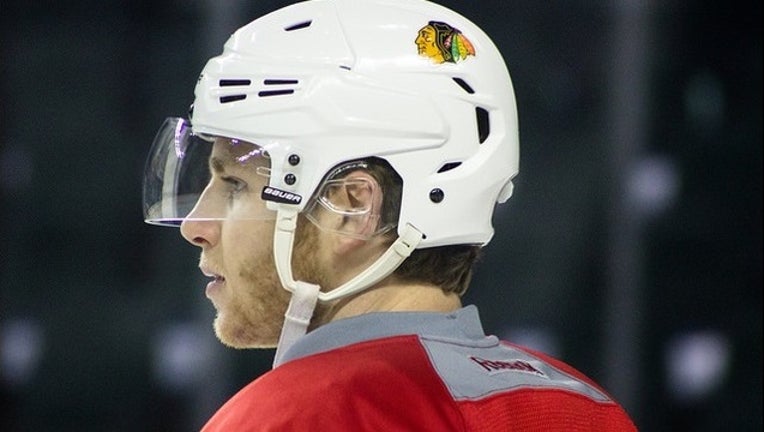 article
The Chicago Blackhawks have put Patrick Kane on their training camp roster as the star awaits the results of a sexual-assault investigation in his hometown of Buffalo, New York.
"Based on what I know, Patrick Kane will be at camp tomorrow," Kane's agent, Pat Brisson, wrote in a text message to The Associated Press on Wednesday after Chicago released its camp roster.

The Blackhawks released the roster Wednesday. Training camp begins Sept. 18 on the Notre Dame campus in South Bend, Indiana.

Kane is accused of sexually assaulting a woman in her 20s last month at his offseason home, a person familiar with the investigation has told The Associated Press on condition of anonymity because police have not revealed details of the case.
Kane has not been charged, but the case has shadowed the Blackhawks over the past month.
"It's a terrible thing," NHL Commissioner Gary Bettman said last week. "But we're going to have to watch the process play out and at the appropriate time, we'll make whatever decisions have to be made."
The former No. 1 pick has helped Chicago win three Stanley Cup championships in the last six years, including this past season.
The Blackhawks will open their 2015 training camp at the University of Notre Dame's Compton Family Ice Arena on Friday, Sept. 18, at approximately 10 a.m. ET.
The club will open camp with 36 forwards, 21 defensemen and six goaltenders on the roster.
The Blackhawks will return to the United Center on Monday, Sept. 21, for the team's Training Camp Festival. Doors will open at 5 p.m. for the event and the scrimmage will begin at 7 p.m.
Chicago begins their six-game preseason schedule when they host the Detroit Red Wings at the United Center on Tuesday, Sept. 22, at 7:30 p.m.