Lawrie, Frazier power White Sox past Indians 7-6 in Game 1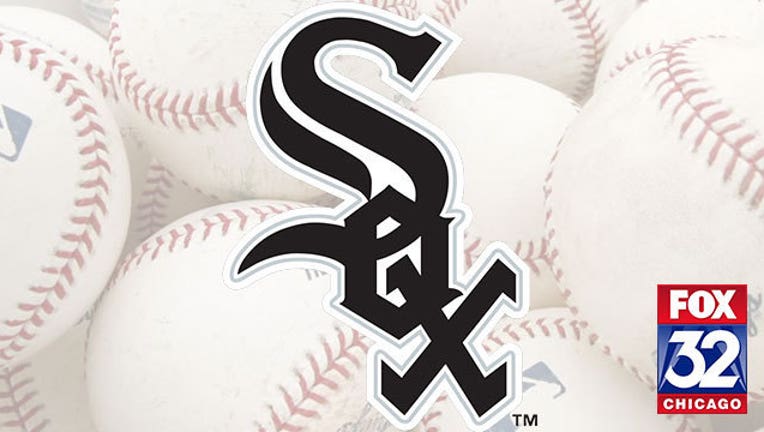 article
CHICAGO (AP) - Chicago White Sox manager Robin Ventura has been tinkering for a week looking to find a spark for his slumping offense.
The lineup for the opener of Monday's doubleheader had regular second baseman Brett Lawrie as the designated hitter, and he embraced the role.
Lawrie broke a fifth-inning tie with a three-run homer, Todd Frazier hit his 14th of the season and the White Sox held on for a 7-6 victory over the Cleveland Indians.
"The other day he had a day off," Ventura said of Lawrie. "The way he was swinging it today, you liked the way it was coming off his bat."
Austin Jackson added three hits and two RBIs, Mat Latos (6-1) allowed three runs over six innings and David Robertson pitched a hitless ninth for his 12th save in Chicago's second consecutive win.
Marlon Byrd's two-run homer in the fifth off Latos tied it at 3 a half-inning before Lawrie sent Mike Clevinger's fastball into the left-field seats.
"I saw a bunch of pitches, sliders and curveballs, and it allowed me at 3-2 to get a fastball and I didn't miss it," Lawrie said.
Lawrie also singled and walked three times as Chicago produced 10 hits. Frazier's solo shot in the first was his second in two days and gave him the AL lead.
Clevinger (0-1) gave up seven hits over five innings in his second big league start.
"I felt like, especially with this offense scoring those runs, I was killing the momentum," Clevinger said. "This one was on me."
Mike Napoli had a solo homer and an RBI groundout in the makeup of an April 10 rainout. Jose Ramirez's two-run homer in the eighth off Matt Albers got the Indians within a run before they dropped their third straight.
Both teams recalled pitchers from the minors to start the second game, with Cleveland's Cody Anderson facing Erik Johnson.
Ventura's lineup changes came after Chicago scored 10 runs in its previous five games while its AL Central lead was cut to 2 1/2 games over Cleveland.
Jose Abreu hit fifth and four switch-hitters were in the lineup. Avisail Garcia didn't start for a third straight game, while Lawrie batted sixth.
Errors by Indians center fielder Rajai Davis and second baseman Jason Kipnis along with Austin Adams' bases-loaded walk to Jackson produced an unearned run in the seventh that eventually sealed Clevinger's first major league loss.
"He made some costly mistakes over the middle," Indians manager Terry Francona said. "Frazier's, Lawrie's were the biggest ones. Those were really costly runs. We were a little sloppy in the one inning that led to a tack-on run that ended up being the winning run."
TRAINER'S ROOM
Indians: RHP Joba Chamberlain was placed on the disabled list with a strained chest muscle. LHP Ryan Merritt was recalled from Triple-A Columbus. ... RHP Carlos Carrasco (left hamstring) threw 50 pitches in three simulated innings Monday morning and is scheduled to make a three-inning appearance Friday at Class A Lake County. ... Francona said OF Michael Brantley (right shoulder) will begin swinging a bat Tuesday.
White Sox: 2B Carlos Sanchez, who went 0 for 5, was optioned to Triple-A Charlotte after the first game to make room for Johnson. . RHP Tommy Kahnle was recalled from Triple-A Charlotte as the 26th player for the doubleheader.
NEEDED PRODUCTION
Frazier, acquired from Cincinnati in an offseason trade, has one more home run than all of Chicago's third basemen combined in 2015.
SO MANY GAMES
The opener was the Indians' 18,000th game. The second game marked the same milestone for the White Sox.
UP NEXT
The teams play single games the next two days, with White Sox ace Chris Sale (9-0, 1.58 ERA) seeking to become the majors' first 10-game winner Tuesday in a matchup of unbeaten pitchers. RHP Josh Tomlin (6-0, 3.56) is off to the best start for a Cleveland pitcher since Cliff Lee was 6-0 in 2008.