Lovie Smith's culture change at Illinois a work in progress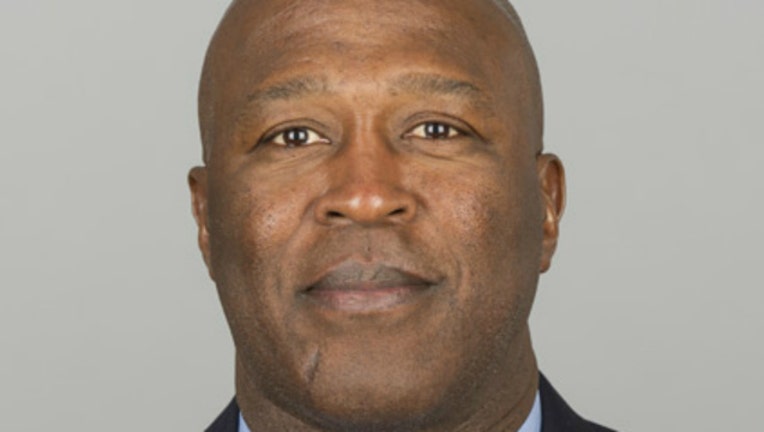 article
CHAMPAIGN, Ill. (AP) - Ten months ago, fans swarmed around Lovie Smith after his team's open practice, eager to get an autograph from the former NFL coach who had just been hired to turn around the moribund football program at Illinois.
Over the weekend was a much calmer scene with about 150 fans at Saturday's practice and a line of about 40 waiting for his signature.
After athletic director Josh Whitman fired Bill Cubit and then hired Smith on March 7, there has been the realization that it will take time to fix things. The 3-9 season spelled that out, too, but players say it is happening.
"(The culture change is) on the rise, for sure. It's definitely changed since the last coaching staff left," senior running back Kendrick Foster said. "We're definitely meaner and tougher, our mentality to compete is more fierce, I can say that. It's a work in progress and you have to trust the process."
A year ago, Smith had little time to assemble a staff and moved spring practice to April. He didn't even know his players' names. He knows them now -- and they know him.
"We're not scrambling to get in and get things installed with the players and trying to get everything done," defensive coordinator Hardy Nickerson said. "We've had a little more time to meet with the players, get things installed so we have a better understanding of what we want to do on the field."
Many of the players here a year ago were either recruited by Cubit or former coach Tim Beckman, who was fired amid allegations of player mistreatment. Cubit didn't last long, either, and the hope was that Smith would at least bring some stability.
"We're trying for a huge change in culture. We didn't have a great culture in the past," junior offensive lineman Nick Allegretti said. "All we're trying to do is change the culture, make it tougher, stronger program in general that can make it through a Big Ten season."
The key is accountability, coaches and players agreed, and the staff has built a personal relationship with each player based on honesty. Players say they see Smith as a player's coach: When they need something from him, he is there to help. When they are not doing well, he will let them know.
"It's been about looking yourself in the mirror," senior wide receiver Malik Turner said. "If everyone's doing that, then we're moving in the right direction, because it starts with us."
Smith already had success in his first recruiting class despite questions whether he could land talent after spending nearly 20 years in the NFL. But his first class was ranked No. 34 by Scout.com and No. 45 by 247sports.com, and recruits have raved about Smith, who knows that he's set to start building a Big Ten power for years to come.
"We hopefully set a foundation that will help us win championships one day, that's been the plan all along," Smith said.
Coaches like offensive coordinator Garrick McGee don't think Smith has changed at all, though he has had to change the things he does compared to what he did while leading the Chicago Bears and Tampa Bay Buccaneers.
He's become accustomed to visiting families around the nation, making his pitch for why parents should send their sons to Illinois. Twitter has become a norm for the 58-year-old coach, tweeting at celebrities like Chance the Rapper, trying to get everyone involved in the Illini rebuild.
He's become a regular at men's basketball games, sitting behind the basket and watching his favorite sport.
It's been part of a change that coaches and players know isn't close to being done. It will take a few years to assess Smith's progress, assuming he remains in place, but he and his players know it starts with workouts on those cool February and March days. The players have become accustomed to seeing Smith on the field, but there are still moments where they can't believe that he is their leader.
"Sometimes I do sit back and see how blessed I am to have this coaching staff that believes in me, and just believes in this team and program," Foster said. "They just continue to surprise me with how much they care about us, that's what you want from a coaching staff, just caring about the person, not the football player, they care about both, and that's the amazing thing about this staff."