MacKinnon, Rantanen lead Avalanche past Blackhawks, 6-3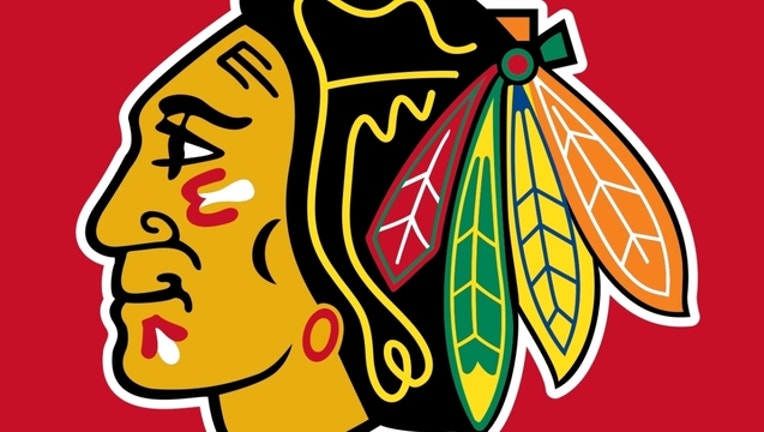 article
DENVER (AP) - The Colorado Avalanche limped off the ice after a rough loss in Las Vegas the previous night. Instead of sulking, they delivered a dominant performance 24 hours later.
Nathan MacKinnon and Mikko Rantanen each had two goals and an assist as the Avalanche bounced back to beat the Chicago Blackhawks 6-3 on Saturday night.
Jonathan Bernier had 39 saves and Sven Andrighetto and Rocco Grimaldi had a goal and assist each for Colorado. The Avalanche didn't let Friday's 7-0 loss to the expansion Golden Knights linger like losses did last season, which contributed to having more defeats (56) than points (48).
"It's big for us," MacKinnon said. "Friday was a bit embarrassing but at the same time we have to get over last year."
The Blackhawks have lost three in a row and are 1-4-1 in their last six games. They got goals from Ryan Hartman, Nick Schmaltz and Artem Anisimov, and Corey Crawford had seven saves in relief of Anton Forsberg.
Forsberg had 16 saves before being pulled after Colorado took a 5-0 lead on Andrighetto's goal at 6:44 of the second.
"Obviously we didn't get off to a great start," Schmaltz said. "We dug ourselves a big hole and couldn't find our way back."
MacKinnon came into the game with one goal in the first 10 games but broke out against the reeling Blackhawks. With some prodding from his coaches, he focused on scoring goals more than trying to set up teammates.
"Ray (Bennett), our assistant coach, challenged me to be more aggressive and shoot more pucks," he said. "I got seven shots tonight. I haven't been passive but I need to stop looking for everybody and be a little selfish with my shooting. Being selfish is unselfish sometimes."
His first goal of the night came on the power play and gave Colorado a 2-0 lead. His second one, 2:57 into the second period, was on an odd-man rush and a great pass from Gabriel Landeskog to make it 4-0.
He also played a big part in Rantanen's two goals. Rantanen's first one came on a pass by MacKinnon from behind the Chicago net that gave Colorado a 1-0 lead. His second one, with time running out in the first, came off a shot by MacKinnon that nearly went in.
"I think we had good chemistry with our line," said Rantanen, who had three points on the eve of his 21st birthday. "We were working their (defense) down low and it was our best game 5-on-5."
Chicago woke up after Andrighetto's goal. Schmaltz and Anisimov scored later in the second as the Blackhawks swarmed the Avalanche. They outshot Colorado 13-7 in the second and had several chances to make it a two-goal game.
Bernier made a glove save on Hartman's breakaway at 6:51 of the third, and Grimaldi, recalled from the AHL on Friday, tipped in Erik Johnson's shot from the point at 8:45 for his first goal of the season.
"It certainly would have been what we were looking for," Chicago coach Joel Quenneville said of Hartman's chance. "We hit the post and it's 2-0. It could of have 1-1 and they score in the dying seconds of the first. As bad as the first period was it wasn't horrendous. Chances were 4-3."
Hartman made it 6-3 with his fourth goal at 15:05. Chicago pulled Crawford with 3:22 left.
NOTES: Chicago D Gustav Forsling didn't play the final two periods due to an upper-body injury. ... Johnson briefly left the game after he took a stick in the mouth from Hartman. Hartman received a four-minute minor. ... Forsberg played for Avalanche coach Jared Bednar with Springfield of the AHL in 2014-15 and won the Calder Cup with Bednar with Lake Erie in 2015-16. ... Avalanche D Nikita Zadorov was a healthy scratch for the second straight game.
UP NEXT
Blackhawks: Host the Philadelphia Flyers on Wednesday night.
Avalanche: Host the Carolina Hurricanes on Thursday night.