Martellus Bennett traded to Patriots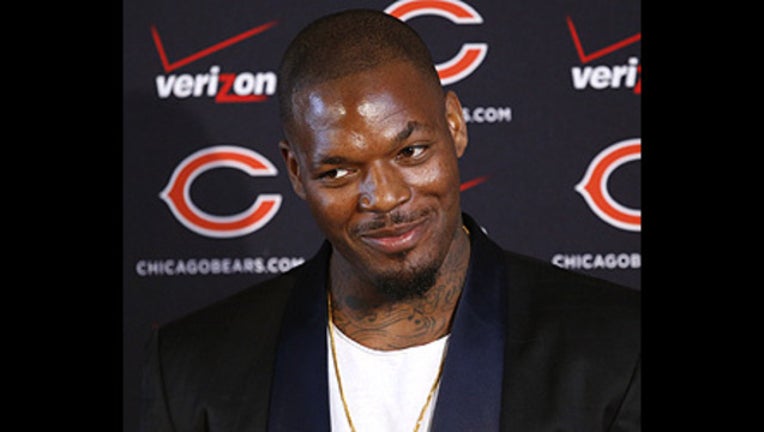 article
LAKE FOREST, Ill. (AP) — Martellus Bennett is looking forward to catching passes from Tom Brady and teaming with another talented tight end in All-Pro Rob Gronkowski.
He could hardly wait to learn the Patriot Way, too, after New England acquired him from the Chicago Bears.
"It's something that you've got to be in house to learn," Bennett said. "I don't think I'm going to learn too much more until I can get in and figure out how things operate once we start to get into the flow of things. Right now, it's just the offseason. The only thing I saw is the beautiful building."
The Patriots acquired Bennett along with Chicago's sixth-round pick in this year's draft in exchange for the Patriots' fourth-rounder in the deal announced on Thursday. He said he would leave it to his agent and the team when he was asked about pursuing a new contract with the Patriots.
Bennett had spent time at Disneyland with his family in recent days and was training in California. He was prepared to get traded but wasn't sure when or where.
"Flow where the wind blows, try to be a dandelion," he said.
The 29-year-old Bennett has spent eight seasons in the NFL, the past three in Chicago. He made the Pro Bowl in 2014 and has 3,586 yards with 23 touchdowns in his career.
He goes from a rebuilding team to a perennial championship contender led by coach Bill Belichick and Brady. He also joins Gronkowski in what could be the NFL's most productive tight end tandem, and the Patriots will be banking on all that to help keep him in line after he rubbed the Bears the wrong way.
A free spirit who describes himself as a "black unicorn" and writes children's books, Bennett missed voluntary offseason workouts a year ago because he wanted a contract extension even though he had two seasons remaining on his contract.
That forced him to play catch-up trying to learn a new offense under coordinator Adam Gase, who left after the season to become the Miami Dolphins' head coach. It didn't exactly endear him to new coach John Fox and general manager Ryan Pace.
But if the relationship had soured, Bennett wasn't saying.
"I don't know," he said. "You have to ask them. I feel like Fox and those guys, I talked to them and we were cool. Time for change. I don't take it personal. I'm all about the future so I'm a progressive person."
When asked if the Bears decided he no longer fit in, he responded: "I don't know. You've got to ask them."
Pace mentioned that the Bears received a higher draft pick in the trade and wished Bennett "nothing but the best."
Bennett made the Pro Bowl in 2014 with 90 receptions for 916 yards and six touchdowns. But his production slipped last season and he started to question his role as Chicago began to feature tight end Zach Miller. Bennett caught 53 passes for 439 yards over 11 games before going on injured reserve with a rib injury.
The Patriots are the fourth team for Bennett, who spent four years in Dallas and one with the New York Giants.
The trade was announced after the Bears retained a pair of tight ends on Monday, agreeing to a two-year contract with Miller and a one-year deal with Rob Housler.
"I thought I played very well in Chicago," Bennett said. "I put up great numbers, did some great things, made my first Pro Bowl there. Statistically I thought it was a great job. We had a coaching change, organizational change. The guys I came in to play for changed. So it was just another change."
___
Online:
AP NFL website: www.pro32.ap.org and AP NFL Twitter feed: http://twitter.com/AP_NFL