Michael Jordan to be inducted in FIBA Hall of Fame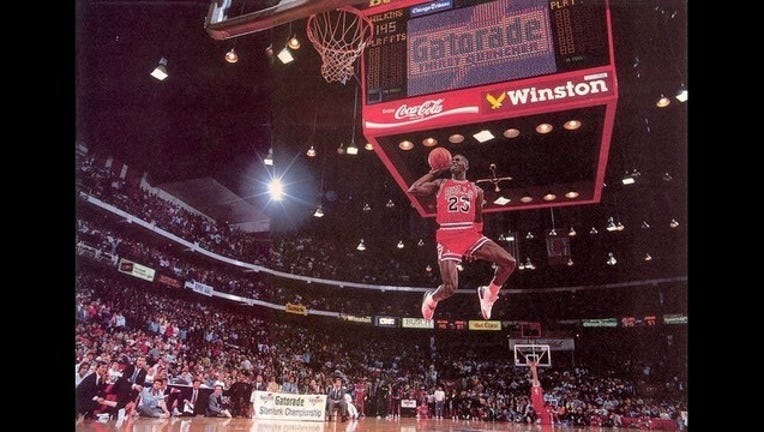 article
NEW YORK (AP) - Michael Jordan, who won two Olympic gold medals, will be inducted in the FIBA Hall of Fame.
Basketball's governing body announced Friday that Jordan will be part of class of nine players who will be enshrined Sept. 19.
The six-time NBA champion won gold with the U.S. in 1984 at Los Angeles, then starred on the famed Dream Team in 1992 in Barcelona, Spain. Jordan is already in the Naismith Memorial Basketball Hall of Fame as an individual and with the rest of the Dream Team.
The rest of the class includes players Sarunas Marciulionis (Lithuania), Anne Donovan (U.S.), Vladimir Tkachenko (Russia/Ukraine), Ruperto Herrera Tabio (Cuba), Antoine Rigaudeau (France); coach Jan Stirling (Australia), technical official Robert Blanchard (France) and contributor Noah Klieger (Israel).
They will be honored in Lille, France, then presented at halftime of the Eurobasket championship game on Sept. 20.
Copyright 2015 The Associated Press. All rights reserved. This material may not be published, broadcast, rewritten or redistributed.