New Illinois AD fires football coach Cubit after 1 season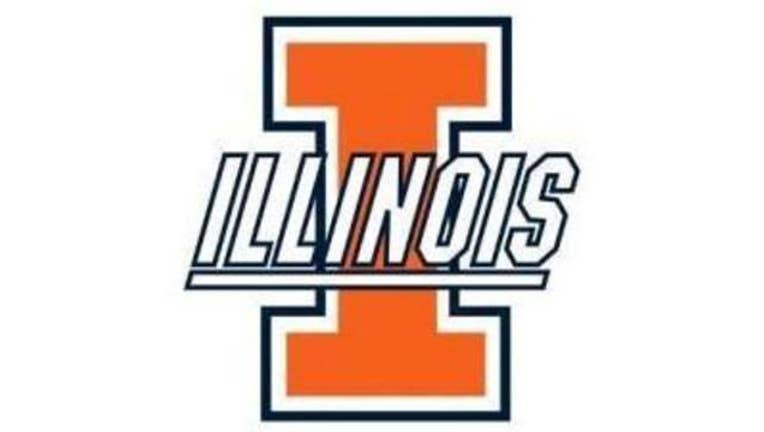 article
CHAMPAIGN, Ill. (AP) — First-year football coach Bill Cubit was fired Saturday by new athletic director Josh Whitman, who said the troubled program needs a new coach to begin building long-term success.
The move came on Whitman's first official day, when he also decided that men's basketball coach John Groce would return next season. The 37-year-old AD was hired last month to manage a department that has dealt with nearly a year of upheaval in various sports, which resulted in the firing of his predecessor Mike Thomas.
Whitman said he appreciated Cubit's work as interim coach last season after the firing of Tim Beckman, but made clear that he didn't believe the veteran Cubit was the best option to build the team. Cubit was Beckman's offensive coordinator, became interim head coach when Beckman was fired in August just before the season started and named permanent head coach in November.
"It was more 'What are we going to do for the next eight or nine months and what are the long-term implications for that?" Whitman said at a press conference Saturday, denying that Cubit's ouster was related to the allegations of player mistreatment that cost Beckman his job. "Bill has done nothing wrong. I told him the first time I met him that we're in a challenging situation."
Cubit said he was stunned by the news.
"I just came in and (Whitman) said, 'I'm letting you go,'" he told The Associated Press of the meeting Saturday morning in Cubit's office. "Everybody told me I had this year. There's a lot of shock going on."
Cubit was given an unusually short two-year contract when he received the permanent job, which administrators said was a result of the school not having a permanent AD at the time.
The university said in a release that Cubit will be paid $985,000. His son, offensive coordinator Ryan Cubit, was also fired and will be paid $361,000 for the remainder of his contract.
The Illini finished 5-7, 2-6 in the Big Ten last season under Cubit. Beckman hired him in 2013 after Cubit was fired as head coach at Western Michigan.
Illinois has had losing seasons in six of the past eight years, and hasn't been to a major bowl game since the Rose Bowl after the 2007 season.
Several players took to Twitter to complain that they learned of Cubit's dismissal through social media.
"Love finding out about this through Twitter," Mike Dudek, the Illini's top receiver, wrote Saturday.
Whitman said he was obligated to tell Cubit first and knew that once he did, word would spread far faster than he'd be able to pull the players together.
Whitman met with players Saturday afternoon. They'll soon be playing for their third college coach in less than a year.
"It's not ideal to have a bunch of head coaches," Dudek said in an interview. "But when you've got a good group of guys — we're all playing for each other."
He and others said at least the change happened before spring football practices started, given that the team will be learning new schemes.
Spring football has been postponed from the schedule March 11 start until a new coach is hired, Whitman said. He said he hopes to hire that coach soon and believes it will be "someone who is going to be here a long time."
But Whitman, who played football at Illinois, said the next coach doesn't have to have any ties to the school.
Cubit's firing comes following turmoil at Illinois in football and other sports, including the allegations that surfaced last May that led to the firing of Beckman. Thomas was fired in November, and there's an ongoing lawsuit by seven former women's basketball players alleging a racially abusive environment.
Beckman lost his job after a law firm hired by the university to investigate players' allegations concluded the head coach had interfered in medical decisions and pressured players to play through injuries. Beckman has denied those allegations.
The lawsuit against women's basketball coach Matt Bollant, Thomas and the university is ongoing. Another law firm hired by the university found no basis for those allegations. But Bollant, whose team just finished a 9-21 season, remains under pressure.
When Thomas was fired, interim Chancellor Barbara Wilson said he had done nothing wrong. But she said the athletic program needed new leadership.
On Saturday, Whitman said firing Cubit was a step toward creating stability in Illinois athletics.
"For some people this might feel like another body blow in a series of body blows," Whitman said. "I see it as a first step toward what we want to build."
___
Follow David Mercer on Twitter: @davidmercerAP