NFL suspends Bears LB Trevathan 2 games for hit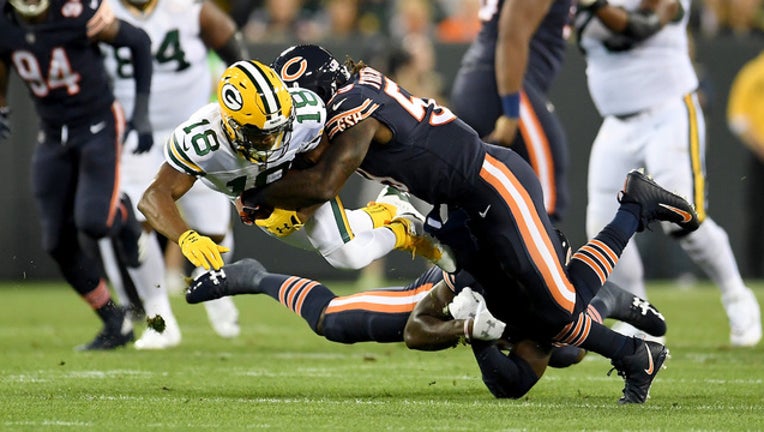 article
CHICAGO (AP) - The NFL has suspended Chicago Bears linebacker Danny Trevathan for two games for his frightening hit against Green Bay Packers receiver Davante Adams.
The league announced the punishment on Saturday. Trevathan has three business days to appeal the suspension.
Adams was taken off the field on a stretcher in the third quarter Thursday night after getting hit in the head during a tackle by Trevathan. The game was delayed for about 5 minutes while medical personnel tended to Adams. He tweeted Friday that he was at home and "feeling great."
Trevathan was called for an unnecessary roughness penalty following Adams' 8-yard catch but was not ejected. He is eligible to return following Chicago's game against Baltimore on Oct. 15.