No. 17 Notre Dame loses 74-73 to Alabama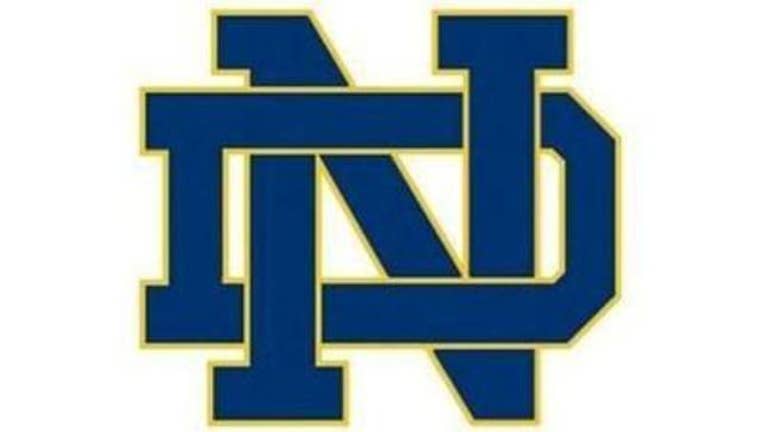 article
LAKE BUENA VISTA, Fla. (AP) — Notre Dame coach Mike Brey needed just two words to describe his team after a tough loss to Alabama.
"Growing pains."
Retin Obasohan scored 19 points, including the winning layup with 8 seconds left, in Alabama's 74-73 win over No. 17 Notre Dame in the fifth-place game at the AdvoCare Invitational on Sunday night.
"We did a lot of good things, I think, against a good team," Brey said. "I'm disappointed we couldn't get a stop to win the game. That scenario we'll have to be better or we're going to have many disappointments like this."
Notre Dame had a chance to win it with 2 seconds remaining, but Demetrius Jackson's layup was off the mark.
"I think I learned a lot about our team," Brey said. "I would much rather be 2-1 than 1-2, but I understand the big picture. We've got a lot to work on, and we're going to have time to work on it."
The Fighting Irish lost their first game of the tourney 70-68 to Monmouth. They reached the fifth-place game by beating Iowa 68-62.
This was the third consecutive game against a Top 25 team for the Crimson Tide. They earlier lost in the invitational to No. 23 Xavier 64-45 before beating No. 20 Wichita State 64-60.
"Retin had it going for us tonight," Alabama coach Avery Johnson said. "We came into the game trying to make a concerted effort to get him going offensively."
Shannon Hale also had 19 points for Alabama (4-2).
Notre Dame (4-2) got 18 points from Steve Vasturia. Jackson and Zach Auguste had 16 apiece.
A tight game through much of the second half, Notre Dame held a 73-72 lead with 1:29 to play, but Auguste missed two free throws with 28.6 seconds left. Auguste had five points during a 14-7 run to open the second half that put Notre Dame up 53-50.
Arthur Edwards had 15 points and made all six of his shots — including three 3s — in the first half. The Crimson Tide led by as many as 13 during the opening half and went into halftime up 43-39. Edwards was scoreless in the second half.
"They kept coming at us," Brey said.
Vasturia scored 12 points and V.J. Beachem added 11 of his 13 points in the first half to keep the Fighting Irish close.
TIP-INS
Alabama: It is the first time Alabama has played three consecutive ranked teams in nonconference play since the 2004 NCAA Tournament.
Notre Dame: The Fighting Irish remain one win away from 1,800 in school history. Notre Dame would be the eighth Division-I school to reach the milestone.
IN-CLOSE SCORING
Alabama outscored Notre Dame 44-30 in the paint. ... The Fighting Irish went 16 of 23 from the free-throw line, including 10 of 15 during the second half.
UP NEXT
Alabama plays Friday at Southern Miss.
Notre Dame has a road game Wednesday against Illinois as part of the Big 10/ACC Challenge.