Olt, Cabrera key 6-run 4th inning as White Sox beat A's 9-4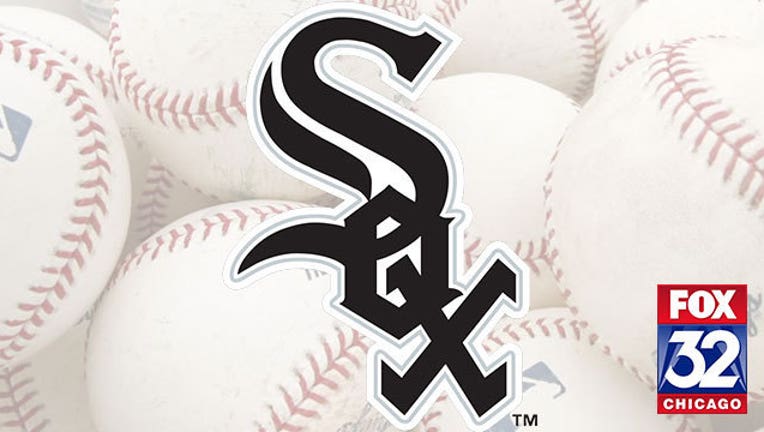 article
CHICAGO (AP) — The White Sox were looking to bounce back from a lopsided loss. One big inning did the trick.
Mike Olt homered and Melky Cabrera had a two-run double as part of a six-run fourth inning to help Chicago beat the Oakland Athletics 9-4 on Wednesday night.
Chicago's scoring burst in the fourth came a night after the White Sox allowed 10 runs in the fourth inning during an 11-run loss.
In this game, the White Sox hit three home runs to help Erik Johnson (2-0) to his second straight win. He gave up three runs and six hits over six innings.
"(Losses like Tuesday) are tough to come back from and it puts a little toll on the bullpen," Johnson said. "But it's huge to come back and get another (win)."
Chicago sent 11 hitters to the plate in the fourth to extend their lead to 9-1. Olt's two-run homer and Cabrera's two-run double came after Jose Abreu — who hit his 29th home run in the third inning — drew a bases-loaded walk off reliever Pat Venditte.
"It was good to get up there and try to be aggressive," said Olt, whose only other homer this year came as a member of the crosstown Cubs.
Oakland starter Cody Martin (2-5), called up from Triple-A after Jesse Chavez was placed on the 60-day disabled list with a broken rib, gave up six runs and six hits in three-plus innings.
Martin gave up three homers, walked three and struck out two less than two days after getting the call that he was joining the Athletics.
"I just wanted to put everything I had into it," Martin said. "I think there was some high points and some low points. It's baseball."
Oakland, which won 17-6 Tuesday night, pulled to 9-3 in the sixth on Billy Butler's two-run homer before Jake Smolinski added a solo shot in the ninth.
Brett Lawrie also had a sacrifice fly in the second inning.
The White Sox jumped out to a 2-0 lead in the first inning. After Adam Eaton lined a leadoff triple to wall in right center field, Carlos Sanchez followed with a two-run homer into the right-field bullpen off Martin.
Johnson took it from there, aided by Chicago's big fourth inning.
"I think at that point, you're just managing the game, throwing strikes," White Sox manager Robin Ventura said. "You've got a nice lead. You might as well take advantage of it, throw strikes so your defense can work for you."
TRADING PLACES
With his home run Wednesday, Olt became the first player in major league history to hit homers for both the White Sox and Chicago Cubs in the same season. None of the previous 14 players to play on both sides of Chicago never accomplished the feat. Olt's homer on Chicago's North Side came on April 11, the same day he suffered a hairline fracture in his wrist, prompting the Cubs to call up Rookie of the Year candidate Kris Bryant. "It's pretty cool," Olt said. "I'm surprised it hasn't happened. I guess not a lot of guys get traded over here from the Cubs or the opposite. It was definitely something I'll be able to tell my kids about down the road."
TRAINER'S ROOM
Athletics: INF Danny Valencia (trapezius muscle stiffness) was held out of the lineup for a second straight day despite feeling better than he did on Tuesday. ... OF Billy Burns (right hamstring) is improving and participated in pregame workouts for a third straight game. He may be ready to return this weekend.
White Sox: OF Trayce Thompson (hyperextended left elbow) missed his second straight game after leaving Monday night's game with the injury. Thompson was initially in the White Sox lineup for Wednesday's game, but was later scratched.
UP NEXT
Athletics: LHP Sean Nolin (1-1, 3.09 ERA) will make his third start coming off his first major league victory when he allowed only one run in 5 2/3 innings on Sept. 12 against Texas.
White Sox: LHP Jose Quintana (9-10, 3.53 ERA) has won his last two starts after recording only one win in August.