Patriots' Brady looking to stay unbeaten against Bears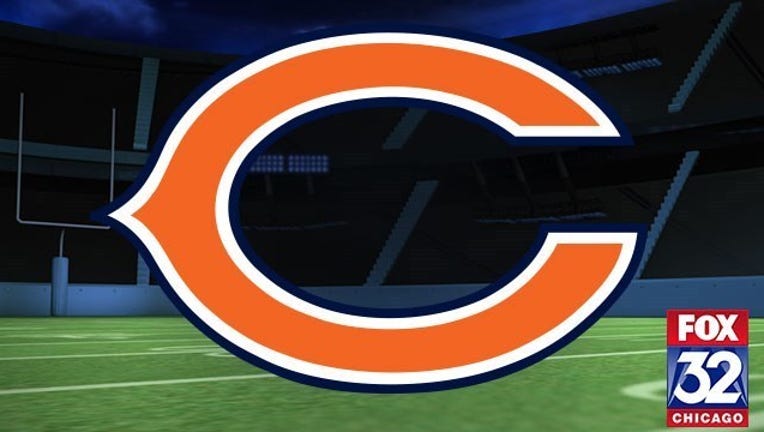 article
LAKE FOREST, Ill. (AP) - Tom Brady has five Super Bowl championships, three NFL MVP awards and more victories than any quarterback in a career spanning nearly two decades.
One thing he doesn't have: a loss to the Bears. Not that he wants one.
Brady looks to remain unbeaten against them when the New England Patriots visit Chicago on Sunday.
The Bears are 0-4 and one of five teams never to beat him, along with Atlanta (5-0), Dallas (4-0), Minnesota (4-0) and Tampa Bay (4-0). And he isn't slowing down at 41 years old.
"I admire his competitiveness and just following his journey and what he's had to overcome to be able to get where he's at," Bears quarterback Mitchell Trubisky said. "It's very admirable and doing it this long this well over a long period of time is pretty incredible."
Brady already had more victories than any quarterback when the Patriots (4-2) beat the Kansas City Chiefs 43-40 last week. That made him the first with 200 regular-season wins.
Brady came through , passing for 340 yards and a touchdown while running for another score. He also helped set up Stephen Gostkowski's 28-yard winning field goal, and the Patriots amassed season highs in points and yards (500).
The Bears (3-2) lost 31-28 in overtime at Miami after winning three in a row. They remained in sole possession of the NFC North lead, though star pass rusher Khalil Mack injured his right ankle.
Trubisky threw for 316 yards, three TDs and an interception last week. He has 670 yards, nine touchdowns and one interception over the past two games.
"I think he's done a good job of getting ball to the players that are open or in space and letting them be playmakers," Patriots coach Bill Belichick said. "He has a lot of them. That's the quarterback's job is to deliver the ball to the playmakers and let them go. I think he's done a good job of that. He's a tough kid, which I respect. That's what we would ask our quarterbacks to do, to make plays to help our team win, to get the ball to the players that are open and in space. It's not about stats."
Here are some things to know as New England goes for its fourth straight win and Chicago tries to avoid its first losing streak:
MACK HURTING
Mack's ankle would be a big concern no matter who the Bears were playing. The fact that they're facing Brady and the Patriots only adds to it.
Mack stayed in against Miami after being injured early in the game. But the two-time All-Pro's streak of at least one sack and one forced fumble in each of the first four games ended.
With Mack less than 100 percent, the defense wasn't the same.
Chicago never sacked Brock Osweiler. The Bears got run over by Frank Gore for 101 yards. And defenders missed tackles on Albert Wilson , turning two shorter passes into long touchdowns.
HOME AND AWAY
New England is 0-2 away from home, while the Bears are 2-0 at Soldier Field.
With a loss, the Patriots would match their worst road start since 1995. Chicago hasn't been 3-0 at home since winning its first four at Soldier Field in 2012.
ROOKIE WATCH
The neck injury to Rex Burkhead in Week 3 and his subsequent injured reserve designation created a hole at running back for the Patriots. Rookie Sony Michel has stepped up to fill the gap nicely.
After not scoring a rushing touchdown over the first three weeks of the season, the Patriots have seven over the last three. Michel has four of them, including two 100-yard rushing games.
Michel's production has helped bolster an offense that has scored 30 or more points in three straight games. The Patriots averaged just 19 points per game in their first three, losing twice. Michel missed all four preseason games with a knee issue and said he's gotten more comfortable each week.
PICKING IT OFF
New England's defense has an interception in all six games in 2018. It is the first time the team has had six consecutive games with a pick since 2013, when it did it in eight straight.
The team record for most games to start the season with at least one interception is 11 in 1985. The Patriots intercepted Kansas City's Patrick Mahomes twice in their 43-40 victory last week.
YARDWORK
Chicago's Tarik Cohen eyes his third straight game with at least 100 yards from scrimmage.
He caught seven passes for 90 yards and ran for 31 against Miami coming off a career performance two weeks earlier vs. Tampa Bay. The second-year pro set personal highs in yards receiving (121) and yards from scrimmage (174) against the Buccaneers.
___
More AP NFL: https://apnews.com/tag/NFL and https://twitter.com/AP_NFL