Rebuilding White Sox keep eyes on future, payoff for rebuild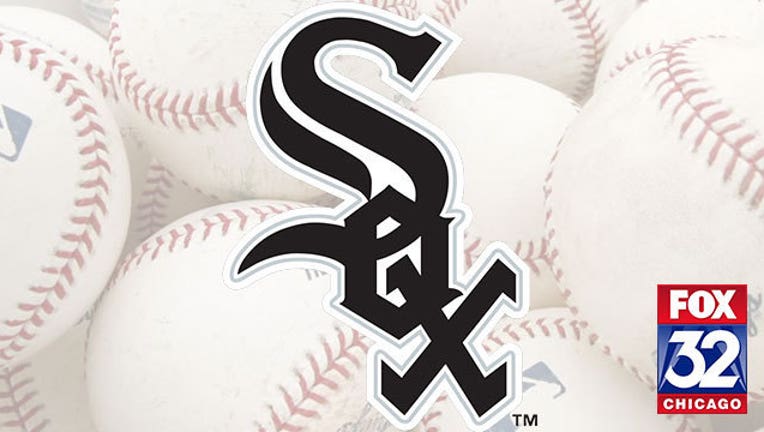 CHICAGO (AP) - The Chicago White Sox lost 100 games, struck out more times than any other team in major league history and had several key prospects suffer serious injuries.
They missed the playoffs for the 10th straight year, too.
Still, the White Sox hope the worst of the rebuild is behind them and general manager Rick Hahn expects to see more signs of a turnaround next season with the young players on the roster continuing to mature and promising prospects in the pipeline.
"I don't think it's too early to say we expect to be certainly more competitive," Hahn said.
After dropping 95 games last year, the White Sox came within six losses of the franchise record at 62-100. Only the Baltimore Orioles and Kansas City Royals had worse marks. They also set the major league record by striking out 1,594 times.
"A lot of ups and a lot of downs," manager Rick Renteria said. "Probably more downs than ups but some moments of clarity that we see for some of the guys that we have that we believe will be impactful for us going forward."
STAY OR GO
The White Sox hung onto Jose Abreu and Avisail Garcia last winter. The question is whether they will this time. Both players could be attractive to contenders with prospects to spare, though they had their seasons cut short by injuries. Abreu made his second All-Star team, but missed most of the final six weeks because of surgery to repair a testicular torsion and then an infection in his right thigh shortly after returning. Garcia went from hitting .330 in a breakout All-Star season in 2017 to .236 while being limited to 93 games because of discomfort in his right knee. He will have surgery.
PITCHING IN
The White Sox appear to have three solid rotation pitchers for the future in Carlos Rodon, Lucas Giolito and Reynaldo Lopez. Dylan Cease could join them at some point next season. The right-hander dominated at Class A and Double-A this year. Hahn might also look for outside help to boost the rotation and bullpen in the short term.
"Just because we foresee a guy like Dylan Cease, let's say, being a stalwart in a championship rotation in the future, we are going to wait until he's fully ready to start that process," Hahn said. "In the interim, we need to come up with alternatives."
ON THE MARKET
Manny Machado and Bryce Harper are due to hit the free agent market. That raises a question: Would the White Sox make a move for a big star now?
"If we see long term pieces that make sense, in addition to augmenting the pitching or filling certain needs for 2019, I think we have the flexibility to pursue them and we are going to be opportunistic and respond to the market accordingly," said Hahn, who did not mention any players by name.
IN THE PIPELINE
Prized outfielder Eloy Jimenez looks like he's ready to make his major league debut. Jimenez - who along with Cease came to Chicago in the deal that sent Jose Quintana to the Cubs last season - hit a combined 337 with 22 homers and 75 RBIs for Double-A Birmingham and Triple-A Charlotte this year. Despite those numbers, the White Sox did not call him up. If they wait until mid-April, they will have him under contract control until 2025 rather than 2024. A similar scenario unfolded in 2015 between Kris Bryant and the Cubs.
"At some point over the course of next year, either at the start or for the majority of the season, we'll have Eloy Jimenez we project joining us and certainly by the middle or end of next year I suspect there will be some other young potential core pieces forcing their way to Chicago and allowing us to further solidify what this is going to look like going forward," Hahn said.
ON THE MEND
White Sox fans might be as interested in the medical reports as the box scores. Pitcher Michael Kopech had Tommy John surgery in September after making four starts for the White Sox and will miss next season. Minor league third baseman Jake Burger - the No. 11 overall pick in the 2017 amateur draft - tore his left Achilles tendon in spring training and did it again walking in his backyard in May. Potential closer-of-the-future Zack Burdi is working his way back from Tommy John surgery in 2017.
___
More AP MLB: https://apnews.com/tag/MLB and https://twitter.com/AP_Sports