Rose scores 34, Bulls hold off Bucks 113-106 in double OT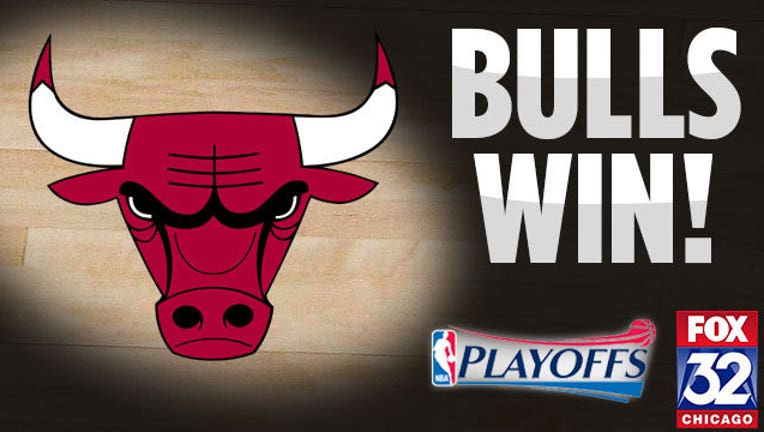 article
MILWAUKEE (AP) - Derrick Rose scored 34 points, Jimmy Butler added 24 and the Chicago Bulls beat the Milwaukee Bucks 113-106 in double overtime on Thursday night to take a 3-0 lead in their Eastern Conference playoff series.
Jimmy Butler got the second overtime off to a rousing start, intercepting a backcourt pass from Giannis Antetokounmpo and racing in for a layup. It set the tone for an 8-0 run that gave Chicago a 109-101 lead with 2:44 left to finally shake the pesky Bucks.
Rose atoned for a missed free throw with 4 seconds left in regulation that left the game tied. He scored six points in the second overtime, including a layup off an offensive rebound with 2:15 left for a 10-point lead.
Milwaukee went scoreless for more than 6 minutes between the first and second overtimes.
Game 4 is Saturday at Milwaukee.
___
Copyright 2015 The Associated Press. All rights reserved. This material may not be published, broadcast, rewritten or redistributed.