Russell hits 2-run homer to lead Cubs over Angels 3-0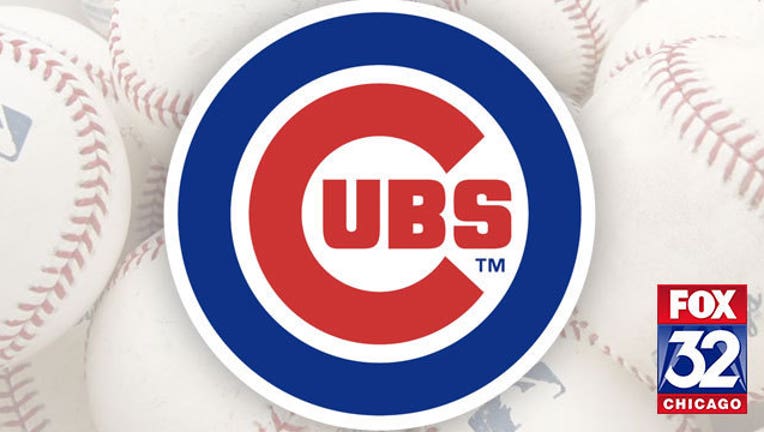 article
MESA, Ariz. (AP) — Addison Russell hit a two-run homer, and the Chicago Cubs beat the Los Angeles Angels 3-0 Friday before a Cactus League record crowd of 15,446 at Sloan Park.
Russell connected off left-hander Jose Alvarez in the fourth inning, a drive onto the grass berm behind the left-field fence.
"I didn't know he had that kind of power," Cubs manager Joe Maddon said. "You saw it last year during the season, and I'm watching him in batting practice right now. He's very strong."
Angels starter Jered Weaver allowed two hits and struck out three in two innings. Cubs starter Pierce Johnson gave up two hits in two innings.
"He looked good," Angels manager Mike Scioscia said. "He hit his spots, and showed good secondary pitches."
Craig Gentry had two hits for the Angels.
STARTING TIME
Cubs: Pierce Johnson, a starter who reached Double-A last season, gave up hits on his first two pitches but ended with one scoreless inning that included Mike Trout's flyout to the center-field warning track.
Angels: Jered Weaver threw two scoreless innings, allowing two hits with three strikeouts. He has a new stretching regimen to help alleviate hip issues.
"I'm 10 steps ahead of where I was last year in just throwing the ball free and easy," he said. "It's not quite where I want it to be, but I felt good."
PUT ME IN COACH
Chicago's Javier Baez is getting a look at several positions. A middle infielder most of the time, he started in center field on Thursday and at first base on Friday.
He doesn't have a first baseman's glove, so he borrowed one.
"The mechanics are good. He cares, and that's all that matters," Maddon said. "My biggest concern right now with him is he gets as much work in a variety of positions as he can. Just get him experience. There's nothing on the line, and he go out and make mistakes."
TRAINER'S ROOM
Cubs outfielder Matt Szczur (oblique) is expected to be sidelined until the middle of next week. ... LHP Tyler Skaggs, coming off Tommy John surgery in August 2014, threw his first bullpen in a week and targets an exhibition appearance around March 14.
UP NEXT:
Cubs: Trevor Cahill is slated to start Saturday against the Reds.
Angels: Andrew Heaney is scheduled to face Seattle.