Ryan leads 2 TD drives in 4th, Falcons hold off Bears 23-17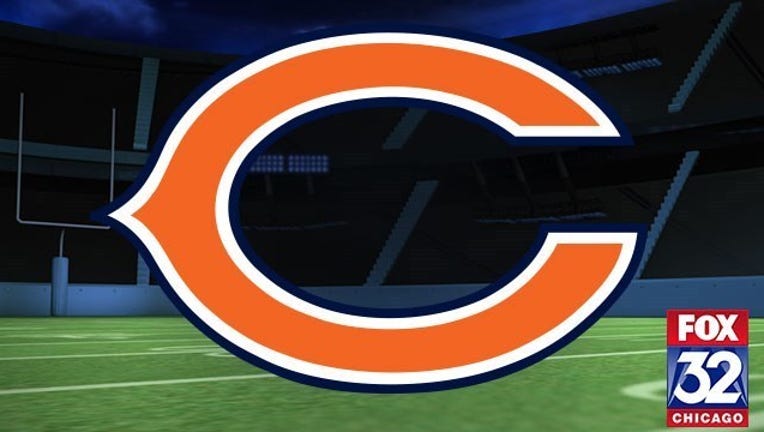 article
CHICAGO (AP) - All Matt Ryan was trying to do was make something out of a broken play when he saw tight end Austin Hooper wide open near midfield.
He wound up throwing a huge touchdown pass to help Atlanta squeeze out a season-opening victory.
Ryan connected with Hooper on an 88-yard TD and led two fourth-quarter scoring drives, and the NFC champion Atlanta Falcons held on to beat the Chicago Bears 23-17 on Sunday.
The butt of jokes following their epic Super Bowl collapse against New England, the Falcons survived as the Bears missed several chances to score a touchdown in the final seconds.
"Can we play better? Absolutely," Ryan said. "Are we gonna try to work on that? For sure. But we'll take a win any day."
The Bears had a first down at the Atlanta 5 in the closing minute. Glennon's pass to a lunging Josh Bellamy on first down hit off the receiver's hands, and Jordan Howard then dropped a simple catch at the 1.
After another incompletion on third down, Glennon got sacked by Brooks Reed to end the drive.
Atlanta was clinging to a 13-10 lead early in the fourth when a scrambling Ryan fired to a wide-open Hooper near midfield. The second-year tight end from Stanford raced up the right side and stiff-armed Quintin Demps on the way to the end zone to make it a 10-point game.
The Bears then went 75 yards, with Glennon hitting rookie Tarik Cohen for a 19-yard TD midway through the fourth to cut it to 20-17. Earlier Cohen had a 46-yard run on a toss that he turned back the opposite direction.
Atlanta's Matt Bryant answered with a 37-yard field goal, making it 23-17 with 3:24 left.
Hooper, a second-year player from Stanford, felt like he "lived a lifetime" as the ball approached him.
"I think I blacked out for a part of it. Then I caught it and I felt like it was almost auto-pilot."
Ryan was nervous, too.
"When people are covered, your brain just goes off and you throw it and you cut it loose," he said. "Sometimes when you're open, it can be the most difficult."
For the Bears, it was an all-too-familiar result after going 3-13 and finishing last in the NFC North.
"It burns," tight end Zach Miller said. "It burns inside because it's close. We had ample opportunity."
Coming off an MVP season, Ryan was 21 of 30 for 321 yards and a touchdown.
Hooper had two catches for 128 yards. Julio Jones added four receptions for 66 yards receiving and Bryant kicked three field goals.
GLENNON SHAKY
In his Bears debut, Glennon didn't silence fans who would rather see No. 2 overall draft pick Mitchell Trubisky. He was 26 of 40 for 213 yards and a TD.
Cohen absorbed several big hits in an impressive debut, finishing with 66 yards rushing and 47 receiving. He reversed field on a 46-yard run, helping set up Howard's 4-yard touchdown near the end of the half.
WHITE HURT AGAIN
Receiver Kevin White found himself in a familiar position, walking off the field with an injury. He had two catches for six yards before hurting his shoulder. White was limited to four games in his first two seasons after being drafted seventh overall in 2015.
QUOTABLE
Falcons: "Last year was last year. ... We just got in there and got back to work. We just got the win today. We just put our head down and continued to work." - Jones on opening with a win coming off the Super Bowl loss.
Bears: "We could easily have been 1-0 right now standing up here. I think the enthusiasm would be a little bit different, I would think. You know, I think we're capable of getting better as we go." - Bears coach John Fox.
INJURIES:
Bears: LG Kyle Long - coming back from right ankle surgery - was inactive. Former Falcon Tom Compton started in his place. ... LB Jerrell Freeman was in the concussion protocol after the game. ... RB Benny Cunningham Jr. hurt his ankle blocking on a pass play early in the second quarter.
UP NEXT:
Falcons: Host Green Bay.
Bears: Visit Tampa Bay.
___
For more NFL coverage: http://www.pro32.ap.org and http://www.twitter.com/AP_NFL