Saladino, White Sox rally past Mets 6-4 to stop 7-game slide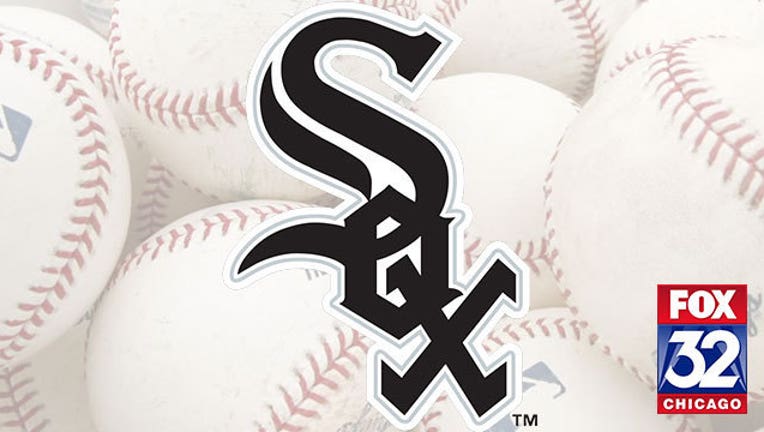 article
NEW YORK (AP) - Tyler Saladino hit a go-ahead homer in the eighth inning and the Chicago White Sox rallied from an early four-run deficit, stopping a seven-game losing streak Tuesday night with a 6-4 victory over the New York Mets.
Todd Frazier's two-run drive was his 16th homer this season, giving him the major league lead, and the White Sox got four innings of scoreless relief from their beleaguered bullpen to win for only the fifth time in 20 games.
Neil Walker hit a two-run homer for the Mets, who led 4-0 after three innings. But rookie Steven Matz, trying to win his eighth consecutive start, suddenly faded in the sixth and gave up three quick runs.
Melky Cabrera drew a leadoff walk in the eighth from Hansel Robles (0-3). One out later, Saladino sent a 2-2 fastball to left field for his third home run, putting Chicago in front 5-4.
Robles has served up four home runs in his past two outings. Before that, he had given up one all season.
Brett Lawrie, moved up to the No. 2 slot in the batting order, added an RBI single off Logan Verrett with two outs.
Mets manager Terry Collins used starter Noah Syndergaard out of the bullpen for a scoreless seventh inning. He threw 17 pitches, struck out two batters and protected a one-run lead that Robles soon squandered.
Syndergaard, scheduled to start Friday in Miami, threw only 34 pitches Saturday before he was ejected in the third inning for firing a 99 mph fastball behind Chase Utley of the Los Angeles Dodgers.
Zach Putnam, Dan Jennings (2-1), Nate Jones and David Robertson each worked a spotless inning in relief of White Sox starter Mat Latos, charged with four runs — two earned — and four hits in five innings.
Robertson struck out two in a perfect ninth for his 13th save in 15 chances.
Yoenis Cespedes and Curtis Granderson had sacrifice flies for New York. Each followed an error by Frazier at third base in the first two innings.
Jose Abreu opened the sixth with a sharply hit infield single that first baseman James Loney, making his Mets debut, was unable to corral. Frazier homered to left-center to snap Matz's 19-inning shutout streak.
Saladino, who reached safely all four times up, walked with two outs and stole second and third on consecutive pitches by a preoccupied Matz before scoring on Dioner Navarro's single.
That was the end of the night for Matz, who yielded seven hits in 5 2/3 innings.
TRAINER'S ROOM
White Sox: CF Austin Jackson was unavailable again because of pain in his left foot caused by turf toe or something similar, manager Robin Ventura said, adding he doesn't think the injury will require a trip to the disabled list. Ventura hopes Jackson will be able to return this weekend in Detroit. ... SS Jimmy Rollins was rested in favor of Saladino, who hit a three-run homer Saturday against Kansas City. "He's played well," Ventura said. "He's had some quality at-bats and I think he's earned a little playing time." Rollins walked as a pinch hitter in the eighth and scored Lawrie's single.
Mets: 3B David Wright missed his fourth straight game with a herniated disk in his neck. He was examined by doctors and given an injection that requires 48 hours to take effect, manager Terry Collins said. If it doesn't help enough, Wright could be headed for the disabled list Friday when the Mets open a 10-game trip in Miami.
UP NEXT
Mets RHP Jacob deGrom (3-1, 2.81 ERA) pitches against RHP Miguel Gonzalez (0-1, 4.50) in the series finale Wednesday afternoon.