Sale becomes 1st 4-game winner, leads ChiSox over Angels 2-1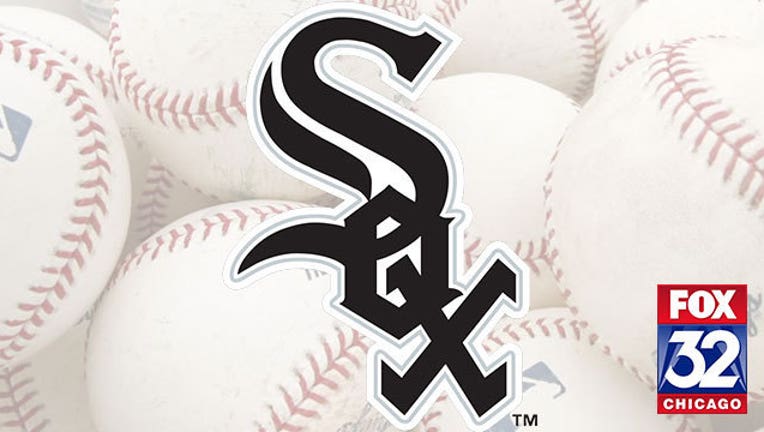 article
CHICAGO (AP) - Chris Sale likes what he is feeling and hearing, the fun on the field and the music in the locker room.
In other words, the winning.
"I think it's important, individually and as a team, to try to get off on the right foot," Sale said after becoming the majors' first four-game winner, leading the Chicago White Sox over the Los Angeles Angels 2-1 on Wednesday.
"To start out with some momentum, that's important. We're just going to try to ride this out as long as we can."
Sale (4-0) allowed only two Mike Trout singles and an unearned run in seven innings. He left after hitting Kole Calhoun with a pitch leading off the eighth.
Two years ago, Sale won his first five decisions.
The White Sox are 10-5, their best start in a decade, matching the 2006 team. Last season, the White Sox began 10-14 and didn't reach double digits until May 26.
This season, Sale has 40 percent of Chicago's victories.
"Aces have always been those guys that extend winning streaks and stop losing streaks," manager Robin Ventura said. "For Saler, he's right (there) as one of those guys. He's as good as there is in the league."
Nate Jones, who had pitched two innings in recording his first big league save Tuesday night, followed Sale and retired the next two hitters but advanced Calhoun with a wild pitch. Jonny Giavotella then grounded to third baseman Todd Frazier, who bounced his throw, which first baseman Jerry Sands trapped under his right arm. First base umpire Paul Nauert called Giavotella safe, the call was upheld on video review and Frazier was given an error.
David Robertson relieved and gave up a single to pinch-hitter Rafael Ortega, just past second baseman Brett Lawrie.
The Sox closer eventually recorded a four-out save to complete a four-hitter.
"I'm glad he's on my team," Sale said of Robertson. "His cutter is as good of a pitch as I've seen anybody have in a bullpen. And he's throwing an 85 mph curveball."
Robertson, 6 for 6 in saves this season, is pretty impressed with Sale, as well.
"He's really been good," Robertson said. "He's mixing and matching better than I've ever seen him."
Trout noticed a difference in Sale, too.
"He has changed up speeds with that fastball lately," he said. "We saw it in spring. You get one pitch to hit, and if you miss it, it puts you in a hole."
Trout had a third hit in the game, in the ninth inning off Robertson, but was thrown out trying to reach second base after Frazier's throw to first got past Sands.
The Angels and White Sox will complete the four-game series Thursday.
RELUCTANT DH
Ventura knew how Jose Abreu would take moving from first base to designated hitter for the first time this season. But coming off Tuesday night's game, with the first of back-to-back afternoon contests, Ventura made the decision.
"He just doesn't like to do it, but I think he understands it," Ventura said. "There's a bit of a reluctance on his part."
Abreu hit .285 with 21 homers and 75 RBIs in 498 plate appearances as a first baseman last year and .304 with nine homers and 26 RBIs in 170 plate appearances as a DH.
CHANGING OF THE ORDER
Angels manager Mike Scioscia moved left fielder Craig Gentry (.154), who didn't play Tuesday, from his normal No. 2 spot in the order to No. 9 for the first time this season. Shortstop Andrelton Simmons (.278), who hadn't batted higher than sixth this season, moved to the No. 2 spot.
TRAINER'S ROOM
Scioscia said LHP Andrew Heaney (strained flexor) isn't ready to rejoin the team this weekend despite Heaney being eligible to come off the disabled list Friday. "It's still in the process," Scioscia said.
UP NEXT
John Danks (0-0, 7.94 ERA) of the White Sox will face Jared Weaver (1-0, 4.35) in Thursday's finale of the four-game series. The White Sox have lost both games Danks has started this year. In his last start, Weaver became the third Angels pitcher to reach 1,500 strikeouts, joining Nolan Ryan (2,416) and Chuck Finley (2,151).