Sale up to 5-0, White Sox rout Blue Jays for 5th win in row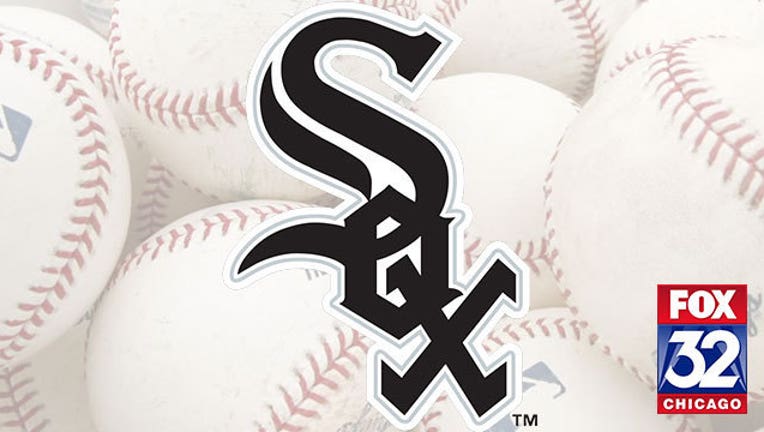 article
TORONTO (AP) - Off to the second 5-0 start of his career, Chicago White Sox left-hander Chris Sale has no plans to change anything after Tuesday night's 10-1 rout of the Toronto Blue Jays.
"Any time you find a groove you just try to stay in it," Sale said after leading his club to a fifth straight win. "It helps when you get 10 or 11 or however many we got tonight. It's a tough team over there."
Sale pitched eight commanding innings and now leads the majors in victories with a 1.66 ERA and has pitched seven-plus innings in all five starts.
The White Sox ace carried a one-hitter into the seventh inning, retiring 13 straight batters before Edwin Encarnacion homered. Sale gave up four hits in eight innings, striking out six and walking two.
The dominant display wasn't lost on his teammates.
"Every night we come out here we expect a no-hitter and it kind of stinks for him, but that's what we expect," said Adam Eaton, who clubbed his first home run of the season, one of Chicago's season-high three homers. The White Sox also got season highs in hits (15) and runs in winning their fifth straight game.
"We haven't put a complete game together like that so it was kind of overdue," he said. "We've had really good pitching and our pitching's really been carrying us through the first month of the season, but we know we can hit and we know we can put some runs up on the board and it was nice to go do that tonight."
The White Sox are now nine games over .500 for the first time since Sept. 28, 2012, and while every starter had at least one hit, they received a lot of their offense from the bottom of the order. Avisail Garcia and former Blue Jay Dioner Navarro each hit a home run and two RBIs, with Austin Jackson going 3 for 4 with two RBIs.
Toronto right-hander R.A. Dickey endured a tough outing, allowing six runs and eight hits in six innings. The knuckleballer is winless in his last four outings and dropped to 2-6 in 12 career games against Chicago.
"It's really frustrating, in particular because you know you're facing a guy where the margin of error is slim," said Dickey, who has a 6.75 ERA this season, the worst April mark of his career. "It's tough. I've got to find a way to arrest those big innings. I'm thankful April is over, let's put it that way."
Encarnacion hit his third home run of the season, and 200th as a Blue Jay, into the fan deck on the second level above the center field fence in the seventh inning.
CREDIT TROUBLES
White Sox reliever Dan Jennings took to Twitter earlier on Tuesday to plead with his credit card provider, Bank of America. "Dear @BankofAmerica please don't deactivate my credit card, yes I actually am in Canada," he wrote. Luckily he got the help he needed, with the official Bank of America Twitter account advising him to phone a hotline to put a travel flag on his card.
COLABELLO'S CONFUSION
Blue Jays first baseman/outfielder Chris Colabello, who received an 80-game suspensions last Friday for failing a performance-enhancing drugs test during spring training, took to the airwaves Tuesday to proclaim his innocence. In an interview with team broadcaster Rogers Sportsnet, the media arm of team-owning Rogers Communications, Colabello said he would "never compromise the integrity of baseball," adding "I won't rest until the day I figure out how this happened."
TRAINER'S ROOM
White Sox: C Kevan Smith (back) was placed on the 15-day DL retroactive to Sunday and replaced by Hector Sanchez, whose contract was purchased from Triple-A Charlotte.
Blue Jays: C Russell Martin (neck spasms) was scratched from the lineup for the third straight game and replaced by Josh Thole. Josh Donaldson (left leg) started as the DH with Matt Dominguez, recalled from Triple-A Buffalo earlier in the day, making his Blue Jays debut at Donaldson's usual position of third base. Drew Hutchison was optioned back to Buffalo to make roster room for Dominguez.
UP NEXT
White Sox: LHP Jose Quintana (2-1, 1.82) puts his perfect record in Toronto on the line. Quintana is 3-0 with an 0.89 ERA over three career starts at Rogers Centre.
Blue Jays: RHP Marco Estrada (1-1, 2.50) faces the White Sox for the second time in his career. He was a no-decision going seven innings and giving up three earned runs in a 5-3 home loss last May.