Shields, White Sox looking for fresh start after trade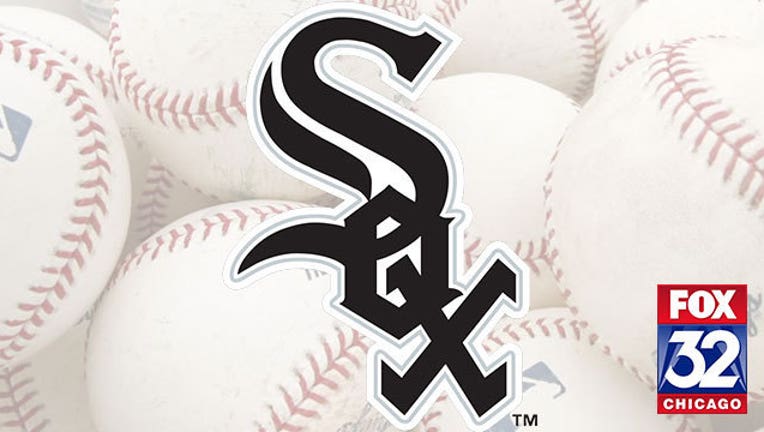 article
CHICAGO (AP) - James Shields wants to pitch in more big games and is ready for a fresh start. So are the struggling Chicago White Sox.
Shields was traded from San Diego to the White Sox on Saturday following a disappointing start to this season. Shields earned the nickname "Big Game James" while with competitive teams in Tampa Bay and Kansas City earlier in his career, but he was just 2-7 in 11 starts with the lowly Padres this season.
"I've been on a lot of teams where we've gotten a new guy, sometimes having a new face in the clubhouse will change the atmosphere a little bit, kind of change the mood a little bit," Shields said Tuesday. "I've been around a lot of winning cultures, I've been in the playoffs quite a bit. I know how to win. I think this team has been great."
Just not lately. That's something the White Sox hope he can help change.
Chicago entered Tuesday's game against NL East-leading Washington with a 29-28 record after dropping 18 of 24 and falling from first place to a tie for third in the AL Central.
Shields is scheduled to make his first start for them on Wednesday, with the Nationals sending Max Scherzer to the mound.
The White Sox are hoping for a resurgence from "Big Game James" following the trade with San Diego, just days after Padres executive chairman Ron Fowler criticized his last-place team's recent performances and called out the pitcher for one of the poorest starts of his career. A Southern California native, Shields was clearly disappointed by how things ended with the Padres.
"Obviously the frustrations that he had with our team, you definitely don't blame him," Shields said. "As a competitor, I felt the same way, I was frustrated with losing games over there. But obviously to single me out, I don't know if that was the right move or not. But here I am."
The 34-year-old Shields matched a career high by allowing 10 runs at Seattle on May 29. His ERA jumped from 3.06 to 4.28.
White Sox general manager Rick Hahn said Fowler wasn't the only one with concerns after Shields' latest outing. Chicago chairman Jerry Reinsdorf did, too.
"He pointed out the line," Hahn said. "He wanted to make sure we were aware of it and I assured him we were aware of it. But ultimately, he understood the track record of this player and how he fits in going forward."
Hahn said he and Padres GM A.J. Preller ran into each other at a college game and agreed in principle to the deal about eight days before it was announced. He also said the White Sox are exploring other trades, particularly for a left-handed bat.
Third baseman Todd Frazier said the Shields deal sent a positive message.
"It's good to see Rick's still getting after it and we're excited," he said.
Shields is prone to giving up home runs, but he has also been a steady pitcher, going a combined 129-104 with a 3.76 ERA for Tampa Bay, Kansas City and the Padres. He has made at least 31 starts every season beginning in 2007, and he has some connections to the White Sox.
His cousin Aaron Rowand was a key part of the 2005 championship team's lineup. Shields started Game 1 of the 2008 ALDS for Tampa Bay against the White Sox and picked up the win, helping the Rays take that series in four games.
The White Sox have not been to the playoffs since then. A strong start this season sparked hope that they might make it back, but the recent struggles have raised doubts.
Shields should fit in behind ace Chris Sale and Jose Quintana. But the White Sox — 11th in the AL in both batting average and runs — have some issues to address on offense. They came into Tuesday's game hitting just .219 over the previous 16 games.
"I think job one is getting the guys we have in this clubhouse on track and performing up to the levels that they have historically and that's reasonable to expect from them going forward," Hahn said. "And at the same time, look for ways to improve it from the outside."